All animals deserve a life of bliss, and here, many require a bit more patience, love, and care to be set up for success. Below we feature animals that are eager for their forever homes. Whether they have been here long-term at no fault of their own, needing someone willing to put in effort and training, or has just had an unfavorable upbringing, they are all deserving of a happy ending. Our team here at SHS will be their advocate until placed into loving homes.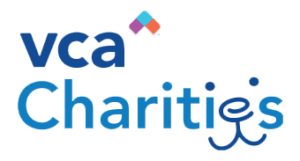 Sponsored Animals: Huge thank you to VCA Charities in believing every animal deserves a second chance. With their generous sponsorship, SHS is able to focus on finding the right fit for each of the featured animals below while covering adoption fees, training packages, and other expenses for the first 3 months in their new home! Coverage specifics can be shared with serious inquiries. 

perry
Perry was found lost and injured by himself outside of Spokane County with many challenges to overcome. He was anxious, fearful and found with a ruptured ACL that was treated with an extensive surgery.
Fully healed we have discovered an active boy who does well with adults, training, and lots of love and exercise. He will need a strong bond with someone who is patient and willing to continue positive training. He will do best in a home where he's the only pet and placed with an experienced dog owner. Multiple meet and greets required.

missy girl
Isn't she cute?! Missy Girl was brought to us due to her previous owner's homelessness. She is super fun and has lots of love to give. Desires to be around her human as much as she can, so will need some time to adjust in her new home. She will gladly accept all the car rides, walks & runs, and water play too. Missy Girl is very treat-motivated seeking positive approval. Although she has lots of energy, she is snuggle-ready. Would do best as the only fur baby and adult-only home.

fawn
Social butterfly, Fawn is known to be outgoing, athletic, and fun-loving. Loves going on walks, running around a big yard and spending quality time together. She is ready to create a strong bond with her forever human, loyal and loving.
She's originally from Post Falls and dreams of a future family to go on leashed hikes and adventures.

athena beena
Such a sweet girl when she is familiar and comfortable, who loves her favorite humans so much. Our team has observed she does well with dog-savvy kids of all ages. She is awaiting her perfect match to come find her.
She really is in need of a loving home with a large backyard with a 6ft fence. She is curious and loves to play with rope, balls and even tree branches. Athena needs to strictly be the only pet in the home.

dr. pepper– ADOPTED!
Handsome here to the left has lived most of his life in a shelter environment, over 530 days with us (not sure why!). Not that we have favorites here, but if we did, he's at the top of the list. Originally from Texas, he has been patiently waiting for YOU to show him all that is cool in the PNW; awesome hikes, lakes, roadtrips galore, who knows!
He has a lot of energy that may be too much for young children, just a big puppy who hasn't learned appropriate behavior around kids just yet. He will need multiple meet and greets if you have a furry friend in the home, to make sure they are a perfect match too.