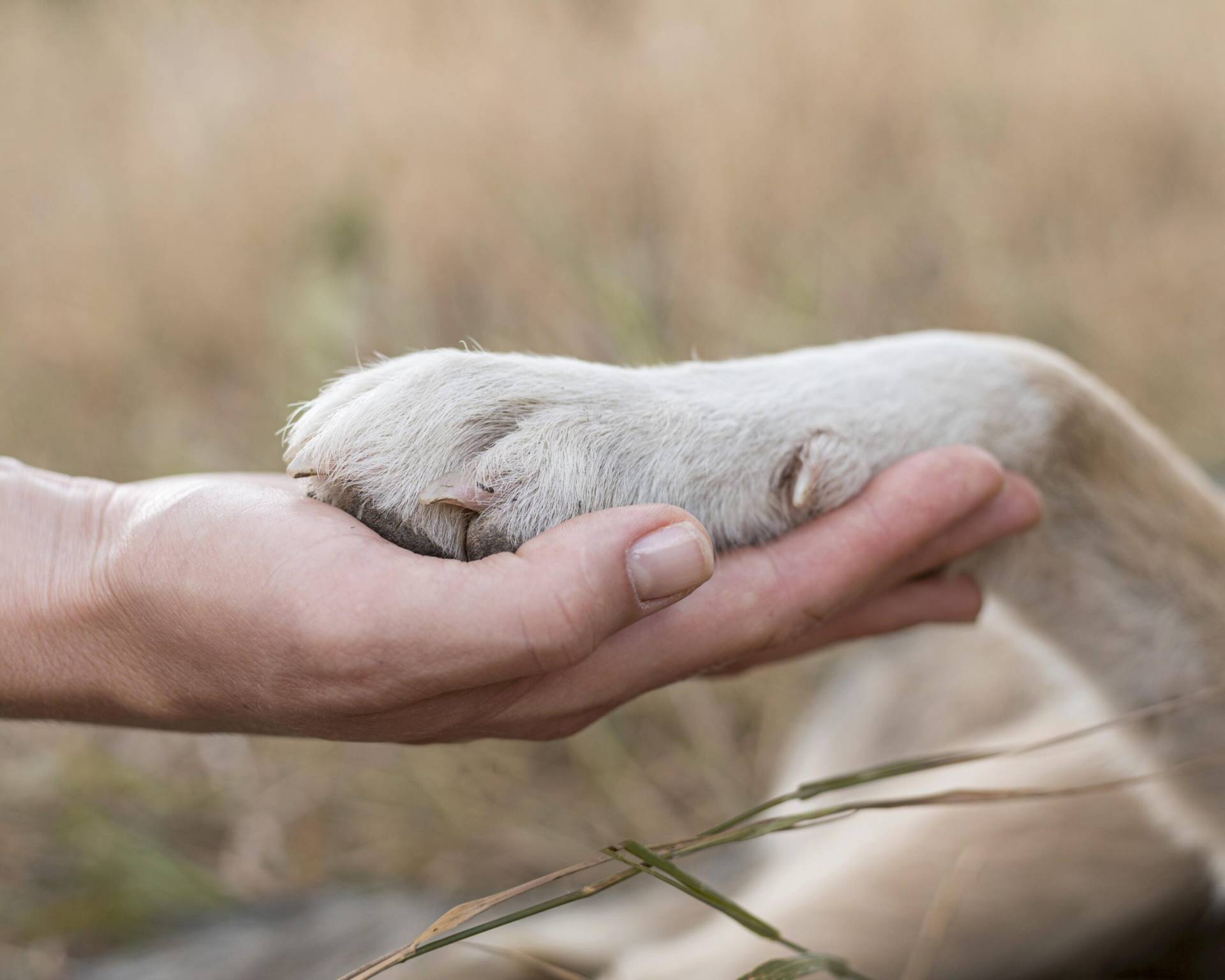 Slide 1

We hope you will consider joining the Lois Richards Legacy Society and help continue Spokane Humane Society's work finding homes for neglected and unwanted animals. Through your estate plan, you can pass on your cherished values and provide for animals in need for years to come.
Lois Richards Legacy Society
Named for a longtime donor, volunteer, and board member of the Spokane community who passed away in August of 2022 leaving a lasting legacy of love and an enormous impact on the future of Spokane Humane Society, the new Lois Richards Legacy Society is a special circle recognizing generous Spokane Humane Society donors who choose to make a lasting impact for homeless animals by giving through their wills, trusts, or other types of planned gifts.
Since 1897, the Spokane Humane Society has acted as a refuge for animals in peril by providing care, shelter, and placement for tens of thousands of lost, neglected, and unwanted animals in our community. All that we have accomplished over the years has been accomplished because of you, our donors.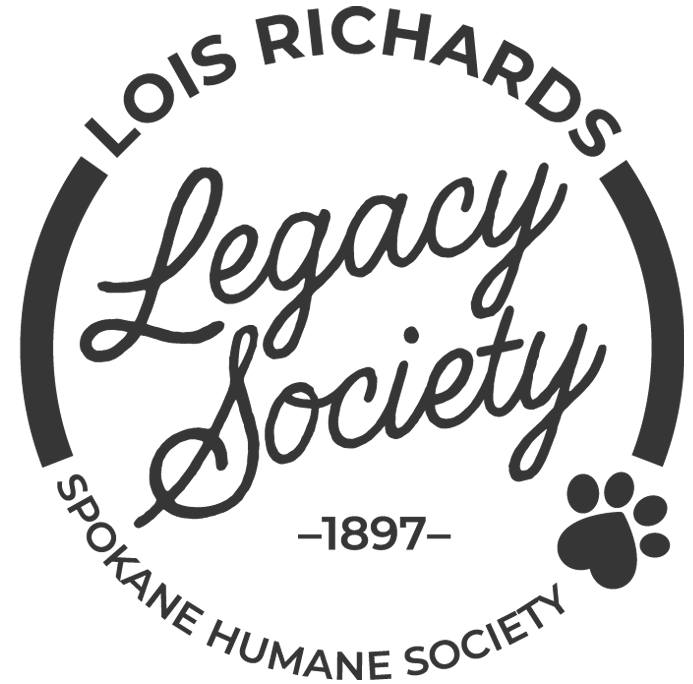 In gratitude for your generous lasting gift to support Spokane animals in need, you will receive the following benefits:
Certificate of recognition and exclusive keepsake charm to remind you of the lifesaving power of your gift
Annual invite to key donor gathering
Recognition (if desired) in annual report, and on legacy society webpage
Recognition (if desired) on future Lois Richards Legacy Society wall in the new SHS shelter
Quarterly SHS newsletter in the mail
Annual SHS calendar, highlighting animals impacted by Spokane Humane Society
A shared vision with others who support a more humane world for companion animals
why include a charitable gift in your will?
It's an easy way to support Spokane Humane Society. Bequest of every size builds our future financial strength, enabling us to help more animals.
Tax-wise, it could be beneficial. Gifts to qualified charitable organizations reduce the value of your estate for tax purposes.
You can change your mind. We won't receive the gift until after your death. During your lifetime, you can amend anything you choose.
It's as simple as including language stating "I give ___ percent of the net value of my estate to Spokane Humane Society."
what could a gift to Spokane Humane Society look like?
Give a percentage of your estate – e.g., "I give ____% of the net value of my estate as finally determined for federal estate tax purposes to Spokane Humane Society."
Give a percentage of the residue of your estate – the amount left after specific bequests have been given to individuals and organizations – e.g., " I give ____% of the rest, residue, and a remainder of my estate to Spokane Humane Society."
Give a specific dollar amount or item of property – e.g., "I give Spokane Humane Society $____" or "I give Spokane Humane Society 100 share of IBM stock."
let your legacy mirror your passion
Make the gift unrestricted – it will be used for the top priority need identified at Spokane Humane Society
Make the gift restricted to support a specific area of interest (e.g., special treatment and recover of sick or injured animals)
Set up a name fund, e.g., the Family Fund for Compassion
Memorialize or honor a loved one: " This gift is made in memory of my dear friend, a supporter of the Spokane Humane Society."
Described as funny, smart, and thoughtful leader, Lois was a longtime supporter of Spokane Humane Society and many other incredible organizations in the Spokane community.
From her local childhood participation in Camp Fire to her service in the Peace Corp, Lois cared deeply about making the world a better place. Her heart for people and animals lead her all over the world. For more than 30 years, Lois was a State Department Foreign Officer for the U.S. Agency for International Development (USAID), and Bureau for Humanitarian Response, where she was Deputy Assistant Administrator in Washington D.C.
Returning to Spokane where she was born and raised, Lois served our local community through her involvement in many organizations serving both animals and people. In addition to being a dedicated member of the Board of Directors for Spokane Humane Society, serving as both President & Vice President–she spent years serving on the board of directors and eventually as President of the Inland Empire Council of Camp Fire Boys & Girls.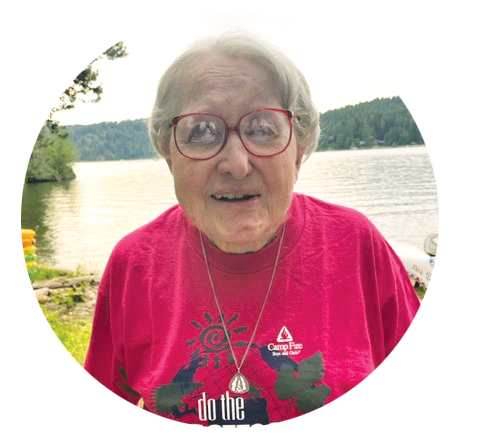 In loving memory of Lois Richards