Do you love animals? Would you dedicate your career to providing homeless and neglected animals the care and love they need until they find a furever home? Our SHS family all have one thing in common — we all want to help animals. No matter what your area of expertise, we may be looking for you!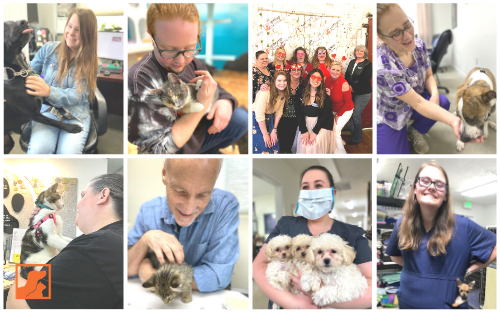 Veterinary Operations Manager (VOM)
The Spokane Humane Society (SHS) is seeking a highly motivated self-starter to serve as Veterinary Operations Manager (VOM).  This person will be responsible for the daily operational oversight of the Society's Veterinary Services and meeting objectives for operational efficiency, budget, and high-quality medical care.  The VOM supervises the veterinary technicians, veterinary assistants, clinic externs, and department volunteers to maximize the efficiency of workflow.  The overall goals of the department are to provide excellent veterinary services to external and internal customers while fulfilling monthly budgeted volume requirements of patients served and spay/neuter surgeries delivered. This position reports to the Chief Veterinarian and coordinates closely with the Executive Director and other managers within a collaborative multi-department team culture that works to fulfill the mission, goals, and philosophy of SHS. Please send your resume to drlogan@spokanehumanesociety.org.