Because all animals deserve love and care. The STAR Fund – which stands for Special Treatment and Recovery, allows us to provide life-saving medical care to abused, neglected, injured, and sick shelter animals.
Special Treatment and Recovery (STAR) allows us to provide life-saving medical care to abused, neglected, injured and sick shelter animals. Homeless and abandoned pets with poor medical or behavioral conditions tend to be dismissed as adoption candidates, even though many of these animals are simply reacting to the trauma of an injury or the impact of a new circumstance and surroundings.
If not for the STAR Fund, we might not be able to provide this life-saving care. The STAR Fund is only possible with the help and support of staff, volunteers, foster families willing to provide temporary housing in a loving home, compassionate veterinarians, and most importantly generous people like you.

betty white
Betty came to the Spokane Humane Society in June & was 20lbs overweight, which made walking with arthritis quite the challenge. It turns out the cause of her weight is hypothyroidism, so with the right medications & exercise, she should still be able to live a happy & healthy life. Throughout the course of the rest of her care, it also became known she was not making enough blood platelets & could be in a dire health situation that could cause spontaneous bleeding. This could be due to a variety of factors, like ingesting toxins, liver failure or gastrointestinal disease. With care from SHS, her blood platelets are back to normal plus she even found her furever home! 

cannon
Cannon was transferred to us in March of 2021 from Texas so he could find a forever home. Upon coming to our shelter, our care staff and volunteers noticed that he seemed to hold his right front paw up and occasionally was lame during walks. We evaluated him and found that he had elbow pain in his right front leg and started crate rest/activity restriction but unfortunately there was no improvement.  We then elected to radiograph his front right elbow which revealed an enthesophyte (bone spur) on the inside of the right elbow. This is typically present due to some sort or inflammation.  We then reached out to WSU-VTH orthopedic department for consultation. WSU-VTH was able to get Cannon in due to a last-minute cancellation and we are so thankful, otherwise he would not have been seen for months.  While at WSU, Cannon had a CT of both elbows where it was found that he had elbow dysplasia with a coronoid fracture (a small fracture of his ulna bone at the elbow joint), as well as signs of joint effusion/inflammation.  His left elbow also showed elbow dysplasia (his elbows didn't develop correctly, a congenital issue), but no fractures. The WSU-VTH Orthopedic department recommended bilateral (right and left) elbow arthroscopy to remove the fractured piece of bone from the right elbow and to remove the unhealthy bone.  During the arthroscopic procedure the surgeons found that Cannon also had a fractured medial coronoid process in his left elbow and they were able to remove this fragment as well. Cannon has been recovering at the clinic since.  We are currently looking for a foster home for him.  Presently he is on kennel rest, pain and anti-inflammatory medications, and is receiving physical rehabilitation exercises daily. Cannon has about a 6-week recovery time from surgery. Donate today to help pets like Cannon receive the care they need!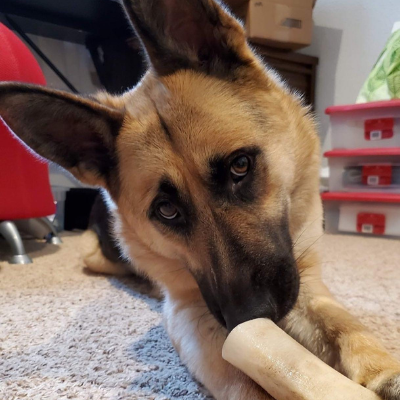 Tipsy
A dog named Tipsy came to the shelter with a deadly case of kidney worms. Tipsy had to have emergency medical attention to remove her kidney so she could continue living her best life. Because of the loss of her kidney, Tipsy needed attentive post-operative care to monitor her remaining kidney function & was then transferred to Rescue 4 All to be placed into a foster.

goliath
Goliath came in trapped as a feral cat for spay/neuter. We realized he was in immediate need of medical care so we were able to intake him and make him a SHS kitty.  He needed his remaining few teeth removed due to horrible dental infection and an entropion repair on one of his eyes. He also had a severe flea infestation. After a week in foster following his procedure he was ready to go up for adoption! 

chance
Chance, a 9-year-old senior came to the Spokane Humane Society with many health issues. First, it turns out he had kidney stones! So he needed to have bladder surgery and time to rest & recover. He also had a large mass on his neck that was very uncomfortable, plus he also was suffering from ear infections.
Now that he is all fixed up he is ready to live the rest of his old age pain-free, because of people like you who donate to our STAR Program.

terence
Terence, a loving 8-year-old senior, came to the Spokane Humane Society in the beginning of October. When he got here, his ear was deformed from a severe ear mite infection. SHS was able to  take care of that issue using donations from our STAR Program & his ear is feeling much better now. After that, he contracted an Upper Respiratory Infection that also needed care. Terence is now healthy & happy thank you to people like you.

Chico
Chico is a little 3 year old Chihuahua who escaped from home just prior to the 4th of July.  When he finally came home, he was not feeling himself and tried to nip a child.  Alarmed, the owners surrendered Chico to SHS.  An alert Medical Team suspected something medical was afoot and ran some tests.  It was determined that while Chico was gallivanting about, he possibly ingested some rat poison left out by a neighbor with rodent problems.  This story can tie into the 4th of July timeframe being the most dangerous time for pets.  Pets often are frightened by fireworks and parties surrounding this raucous holiday.  What few people realize is that dogs don't run away from loud noises because they are "afraid" of the noise, they run away because the noise is physically painful to the dog (or cat).  Both species have exceptional hearing compared to humans, and noises that are loud to us, are painful to them.  Another angle to this story is the danger of rat poison to pets,  wildlife and children.  The best and safest rat abatement program recommended by SHS is our Operation FELIX (Feral Education and Love Instead of X-termination).  Most shelters euthanize feral cats because they cannot be adopted.  SHS places such cats into FELIX Working Cat Program where they provide the perfect solution for businesses, farms and ranches wanting to eliminate rodents without exposing children, pets and wildlife to toxic poisons.

Matilda
Mathilda, a 4 week old domestic short hair cat found who was abandoned in an alley.  Both eyes were  horrifically infected and one has to be removed due to a rupture.  Our amazing veterinarians are doing their best to save the remaining eye.  This story is a cliff hanger because we don't know how it will end.  But hopes are high!