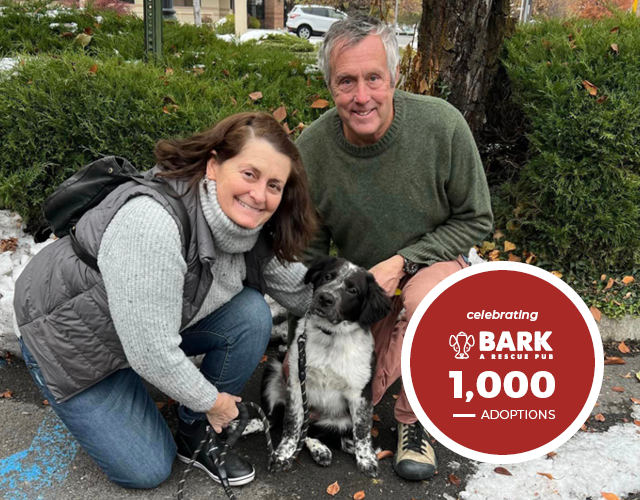 Countdown to celebrate a whopping & "wiggling" 1,000 adoptions at BARK, A Rescue Pub!
BARK, A Rescue Pub has given (almost) 1,000 happy tails to dogs and cats in Spokane in just 2-years. WOW. We can't say how grateful we are that they courageously stepped up to help the animals and did so during a pandemic. Thank you to the owners, Josh & Katie Wade, for including us in their passion project and for uniting families with furry loved ones.
BARK, A Rescue Pub only has about (8) pets left to adopt before hitting 1,000! If you adopted your pet at BARK, A Rescue Pub, we hope you'll celebrate their huge milestone with us! You can make an adoption center reservation to meet a pet or just visit a furry friend. Or, you can stop by for a bite to eat in their restaurant.
Thank You BARK, A Rescue Pub!