Joy, fun and hope happened 195 times in the last four weeks after 91 cats and 104 dogs were adopted from SHS. Thank you to our adoption partners PetSmart, where 81 animals were adopted, and Bark, A Rescue Pub, where 37 animals were adopted.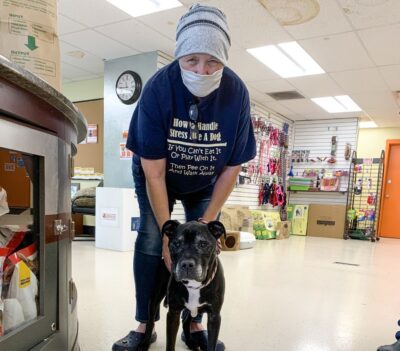 For the 4th time, Loki was adopted from the SHS! A senior dog of 12 years old now, Loki first came to us in 2010. He was adopted, then returned after 3 months and then adopted again. Ten years later, he was back in our care. After almost 5 months in foster care while we treated some medical needs, Loki was again adopted and again returned. On June 11 he went to a new home. And while we hope this home is his last one, Loki will always be welcome back if it doesn't work out.
When you adopt a dog from SHS, you receive an adoption folder full of good information, including Three Days, Three Weeks, Three Months. This guide helps a new adopter understand the adoption cycle and what a dog goes through when it lands in a new home. Not every dog is right for every home. Not every adopter is right for every dog. We hope all adopters give serious consideration to their needs and to the dog's needs before adoption. Read those kennel cards. Take time to get to know the dog before you bring it home.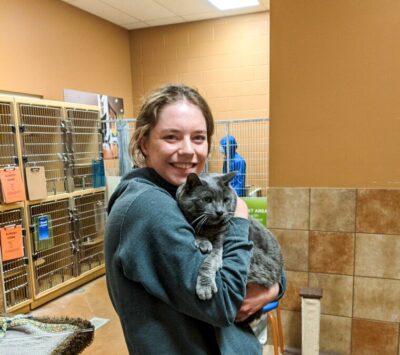 Thanks to donors, foster families, dedicated clinic and shelter staff, and a no-kill policy, Loki has a new leash on life for the 4th time!
Neil lost his home when his family went through a divorce. He's a handsome blue Russian boy of 8 years and yes, he's a bit… er, fluffy! Neil, we hope your new good life includes toys to play with, a soft bed to sleep on and a healthy diet so that you can live long!
Thank you for choosing adoption.