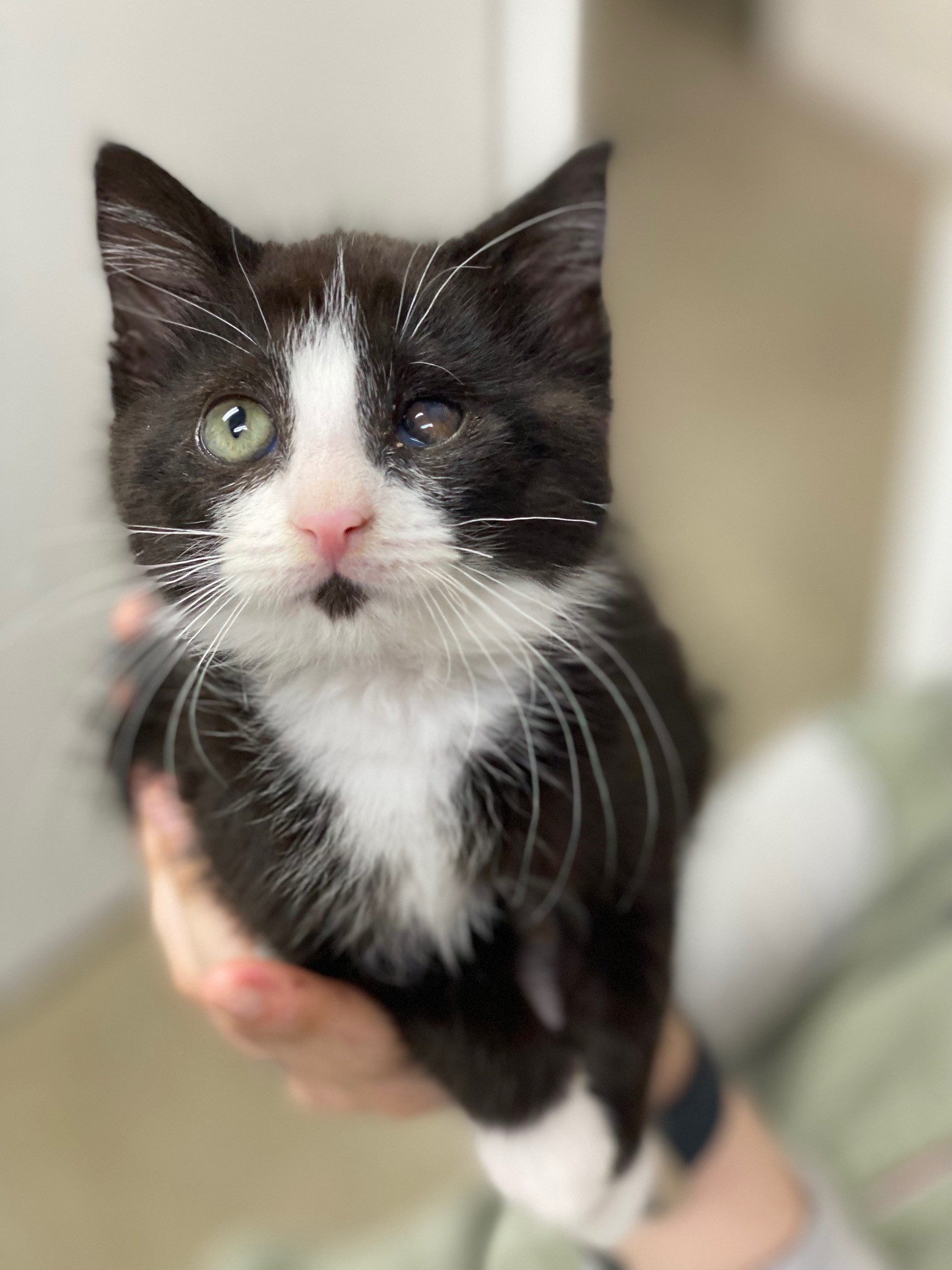 before SHS medical care
Astrid was severely malnourished, emaciated & in danger of losing both of her eyes due to an upper respiratory infection. She was brought to a shelter that didn't have the capacity to care for her, so SHS took her in!
Sweet Astrid had already lost about 50% of her body weight & was not expected to make it if she didn't get serious treatment right away. After she arrived at SHS, the lead Veterinarian got to work on treating her & brought her home nightly to closely watch her progress. In the end, her life was saved & so was one of her eyes!
Thanks to SHS veterinary staff, she was able to get the care she needed. Astrid's left eye was not able to be saved, but her right one was! Thanks to our veterinarian staff who carefully treated her right eye to save it from the fast spreading infection. Now, Astrid is living happily ever after in her forever home as of 6.12.22.
If you'd like to donate to our STAR Program (Special Treatment And Recovery) to help more pets like Astrid get the care they need, please donate today.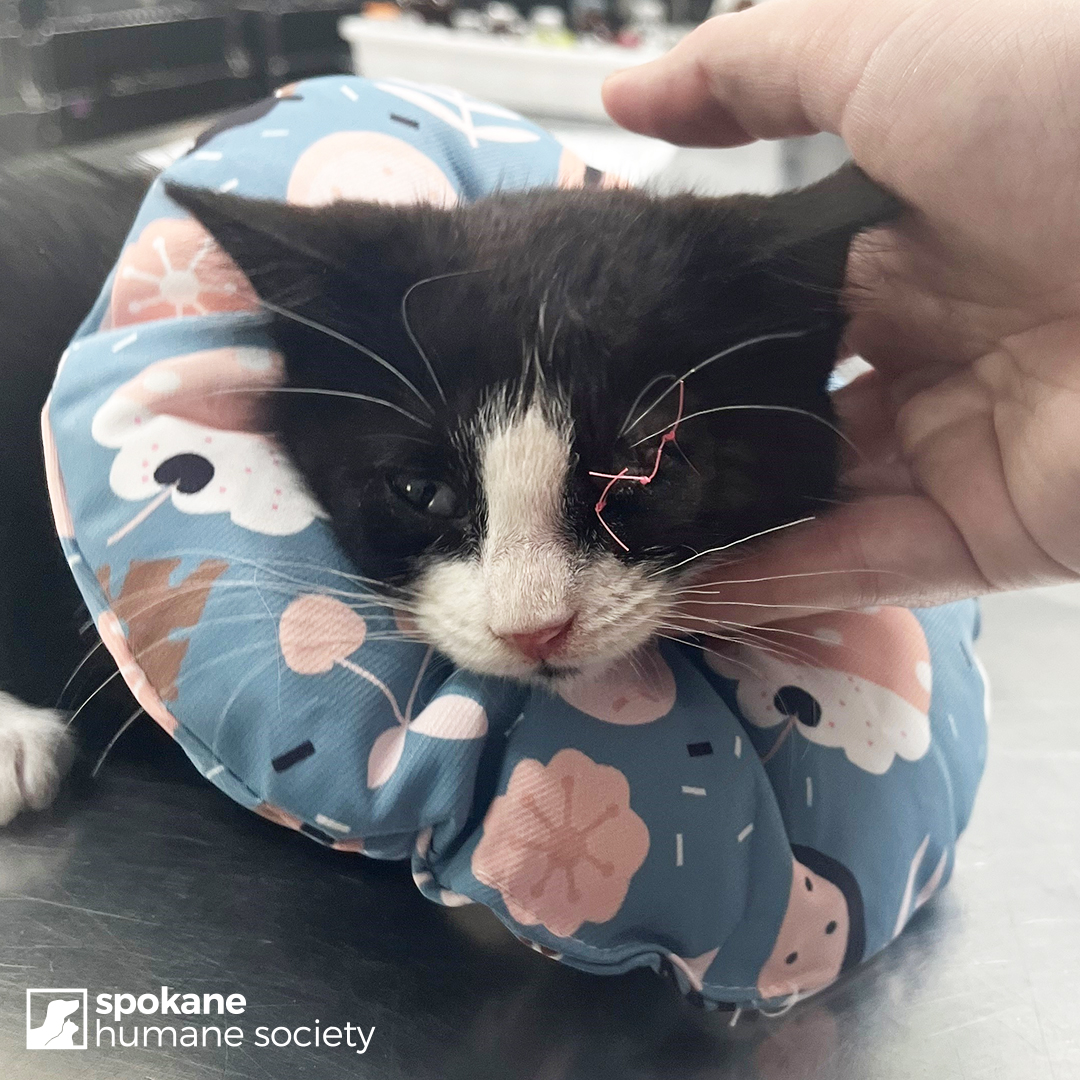 after SHS medical care