Thinking about volunteering at Spokane Humane Society as a dog walker? Come prepared by purchasing a few items that will make your job easier. Here are some of our current dog walkers' favorite products:
Slip Lead
Slip leads are used at most shelters because they are easy to use and can be quickly put on and taken off. This specific type of leash is also helpful for training as it tightens around the dog's neck when the dog pulls on the leash. SHS dog walkers often use the harness leads to minimize concerns about chocking and gagging.
Fanny Pack
Some dogs like to jump and when they do your name tag might fall off, your phone could get knocked out of your hand, and your dog treats might fall out of your pocket. SHS dog walkers suggest purchasing a dog treat training pouch which can carry treats, toys, and your own personal belongings.
Dog Treats
At SHS, all of our dogs vary in dietary restrictions. Some dogs are no grain, while others are no chicken. It will be helpful to have a variety in choices, divided and labeled so each dog receives the correct treat. Some staff members bring chicken or hot dogs from home for a special treat! However, we ask our dog walkers to not bring their treats from home in a plastic zip-lock bag, which ensures the safety of the shelter dogs and doesn't put them at risk of eating plastic on accident.
Small Cooler
Some dogs don't like treats at all! For those specific pups, ice cubes might be more intriguing. Grab a few handfuls from your freezer before heading into the shelter. A great cooler option is something with a soft shell, small, and light. A strap on your cooler might be helpful so you can hang it up from a tree branch, fence, or hook while walking dogs.
When taking a dog on a walk around SHS, don't forget poop bags which you can pick up at the front desk! Also, we have extra slip leads and dog treats available for our staff and volunteer dog walkers.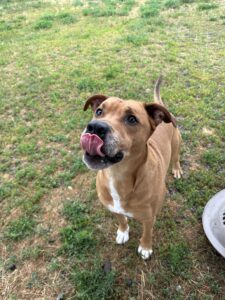 If you are interested in applying as a dog walker at SHS, check out our career opportunities HERE.
If you are interested in being a volunteer dog walker at SHS, check out our volunteer program HERE.