by Jenifer Priest
Once again, FurrBall is being supported by a stellar group of companies who believe in doing good in the community. We are so grateful for their support because it helps us save animals!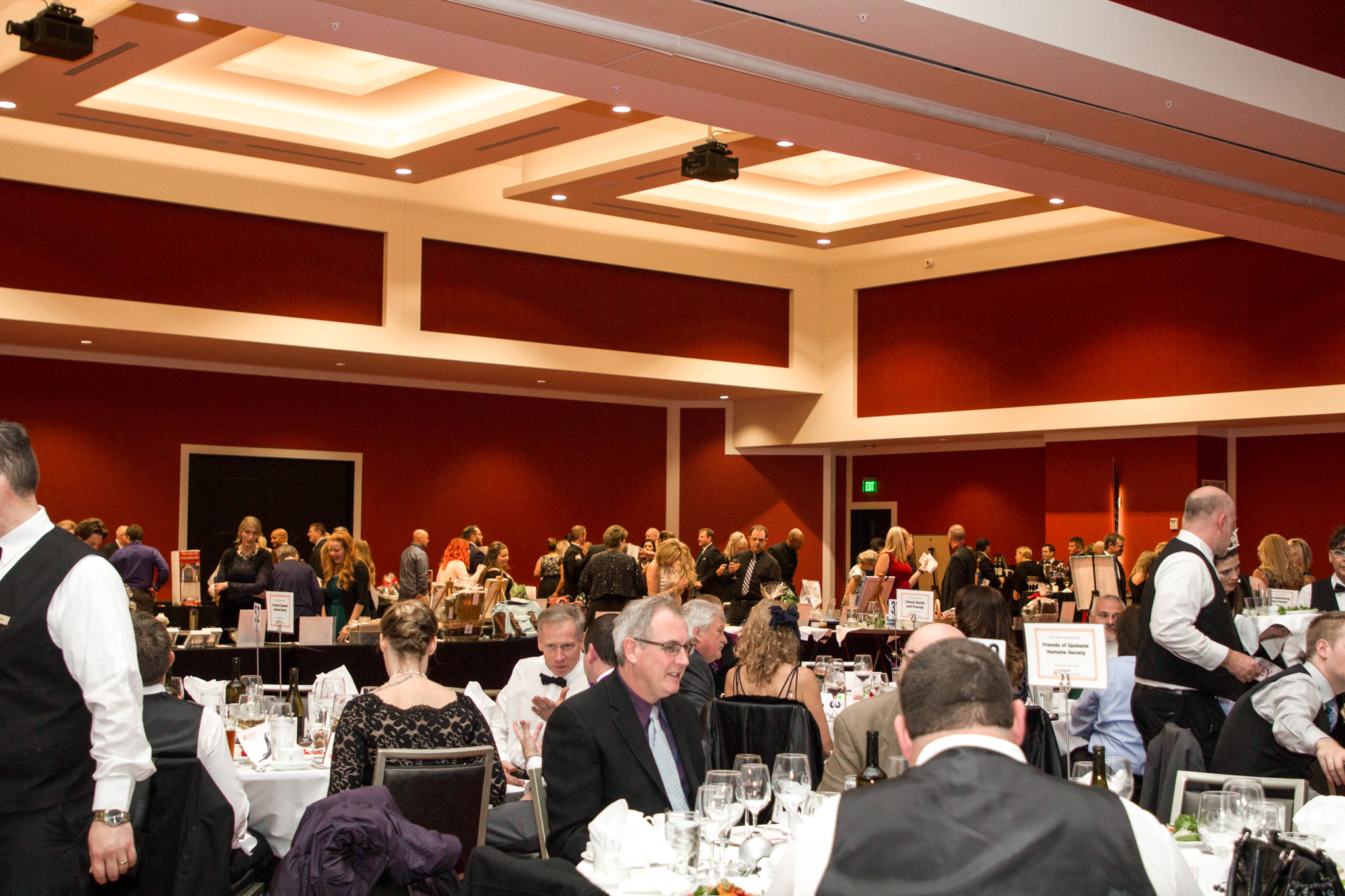 Thank you first to Grocery Outlet for returning as our Wine Glass Sponsor. This means that guests once again get to take home a beautifully engraved wine glass with the FurrBall logo. We know many people like to add this glass to their wine glass collection year after year.
The gorgeous Davenport Hotel is our venue sponsor and Maryhill Winery continues to support SHS by being our wine sponsor.
STCU returns as our centerpiece sponsor. These wonderful dog and cat centerpieces add such a fun, whimsical touch to the tables!
Warhorse Karate is once again our delicious dessert sponsor and the Stone Group of Companies is returning as a sponsor, but this time as our silent auction sponsor.
We are grateful to Pool World as our Photobooth sponsor so that you can take home a souvenir of the evening, dressed in your black tie best!
New sponsors this year include Northwest Orthopaedic Specialists (reception sponsor) and TDS Fiber (technology sponsor).
Bark, A Rescue Pub is our program sponsor – we are so grateful to them for the many ways they support SHS!
Viren & Associates is the sponsor of our live music which features Justin James.
We are grateful to Q Home Loans for sponsoring our video – we love to show you your donations in action at our shelter and our clinic.
Thank you to our tree sponsors – Global Credit Union, Design for the PPL, Pawpular Companions Pet Supplies, Gustafson Law, and Realtors Maria Walker and Mike Bass.
Finally, thank you to Tito's Handmade Vodka for being an event sponsor and for the many ways they continue to contribute to SHS.