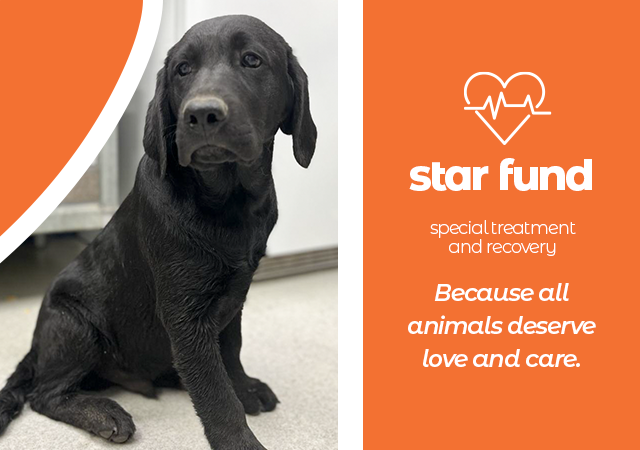 give to the animals
Hamlet (featured above) & Gatsby arrived at SHS at 5 months old because their family had too many animals to care for. In fact, they were surrendered due to overbreeding of 40 Labradors in our area and were in need of medical care and love. These two sweet brother bears were very fearful upon arriving but seemed to crave human affection and interaction.
Once placed in foster, their foster parent noticed they did not feel very well and had bloody, unformed stools. Unfortunately, they had Giardia! And needed special treatment so they could be happy and healthy as can be. But not only that, they needed help learning how to live in a home environment.
Here's what their foster parent has to say:
They were apprehensive & scared to go through doorways & up any stairs. Once I got them in the bath though, they both loved it so much! It seemed to really relax them & ease their anxiety. Gatsby relaxed so much he fell asleep right in the tub! A lot of times when I would let them out of their crate to potty, they seemed like they really wanted out, but were afraid to step outside the crate & would flop down. If I sat across the room, or outside of it, they would come out eventually, but any kind of transition has been hard for them. Routine seemed like a pretty foreign thing, so we worked on that, with set feeding, and playtime, including puzzles–which they especially loved! I think with a lot of structure and routine they will do great!
After finishing their GI medication, they feel so much better and are now ready for their forever homes. Thank you to Hamlet & Gatsby's foster for giving them the care, love and patience they've needed in the transition to a loving foster home. And thank you to everyone who has donated to our STAR Fund (Special Treatment & Recovery) to give medical care to pets in need, like Hamlet & Gatsby.
Please, donate today to our STAR Fund to help more pets like Hamlet & Gatsby be happy & healthy as can be! Or, give Hamlet, Gatsby, or both puppies a loving forever.