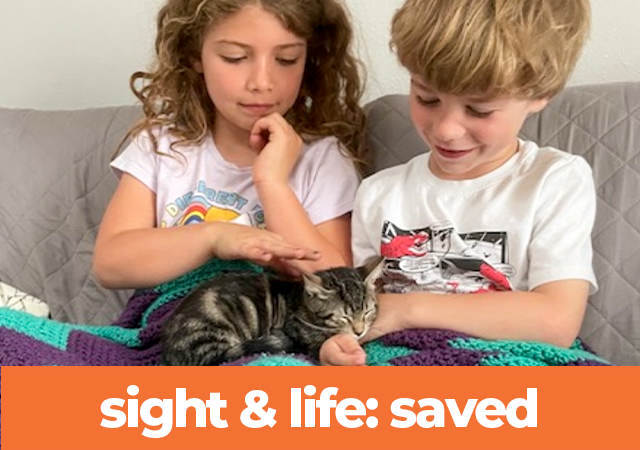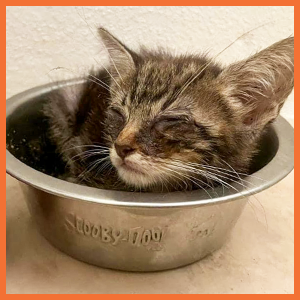 Blind kitten Letzy came all the way from Puerto Rico to find the love, care & support she needed with one of our amazing clinic staff, Maria!
Maria has been in touch with "For the Love of Satos" for a few years through social media. Recently, they were conducting a Trap, Spay/Neuter & Release (TNR) mission to help decrease the amount of feral kitties on the island. During their mission, they found an ill, blind & feral kitten who could not be released as she would surely die in the wild.
Upon remembering Maria & her blind cat Adira, a friend from For The Love of Satos made the call to see if she would be able to take Letzy under her wing and find a loving home for her. Now there was a new mission, to get Letzy from Puerto Rico to Spokane Humane Society! And Adira, our blind clinic kitty, was rooting to have a new kitten to teach all her tricks to.
The stars aligned and a volunteer was flying from the island to Seattle the same weekend that Mia, our Licensed Vet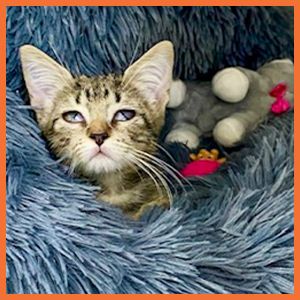 Tech, was in Seattle! After quite a journey, Letzy finally arrived. Now, it was time to begin the medical process to see what we could do about her eye condition. It was found that they were severely infected and needed serious treatment.
During this time, Letzy needed to undergo treatment and be given 9 eye medications a day. Now, she no longer needs any of them! Plus, our amazing clinic team was able to save her sight! She is now visual in one eye and only sight impaired in the other. Thanks to them, this sweet kitty can see the light of day and all the beauty this world holds. And thank you to Maria and Adira for fostering Letzy and giving her all the care and love she needed. She was living feral before now and had lots to learn!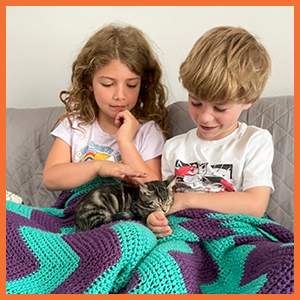 Letzy is now as happy and healthy as can be and she's even found a loving forever home with her friend who flew her from Puerto Rico to Seattle! If you can, please donate to our STAR Fund so we can always step in at a moment's notice when a kitten like Letzy is in need. Thank you for your support in saving the lives of our furry friends!