We excited to announce that all the dogs from Session 25 below have graduated and have all been adopted! Thank you all for your interest and stay tuned for updates on our newest group of dogs for Session 26 that joined the program on January 22nd, 2020!
Session 25 – We are finally ready to post the new group of prison dogs! They spend ten weeks at the corrections center where they live with two incarcerated individuals 24-7. The dogs are crate trained, they learn to walk on a leash and also to recognize simple commands such as sit and stay. Some of the dogs come to the Pawsitive Prison Dog Program with socialization issues – maybe they are very shy or maybe they were treated poorly before and are very scared. It is incredibly rewarding to see the individual dogs come out of their shells and grow comfortable around people again. We get to know these dogs much better then the "ordinary" shelter dogs who often only stay with us for a couple of days, so we are a little more picky about who gets to adopt. We want to make sure adopters can take care of the dogs that have special medical needs and can afford to continue those who need it on their special diets and medications. The incarcerated handlers put so much work in to these dogs as they prep them to become your new best friend.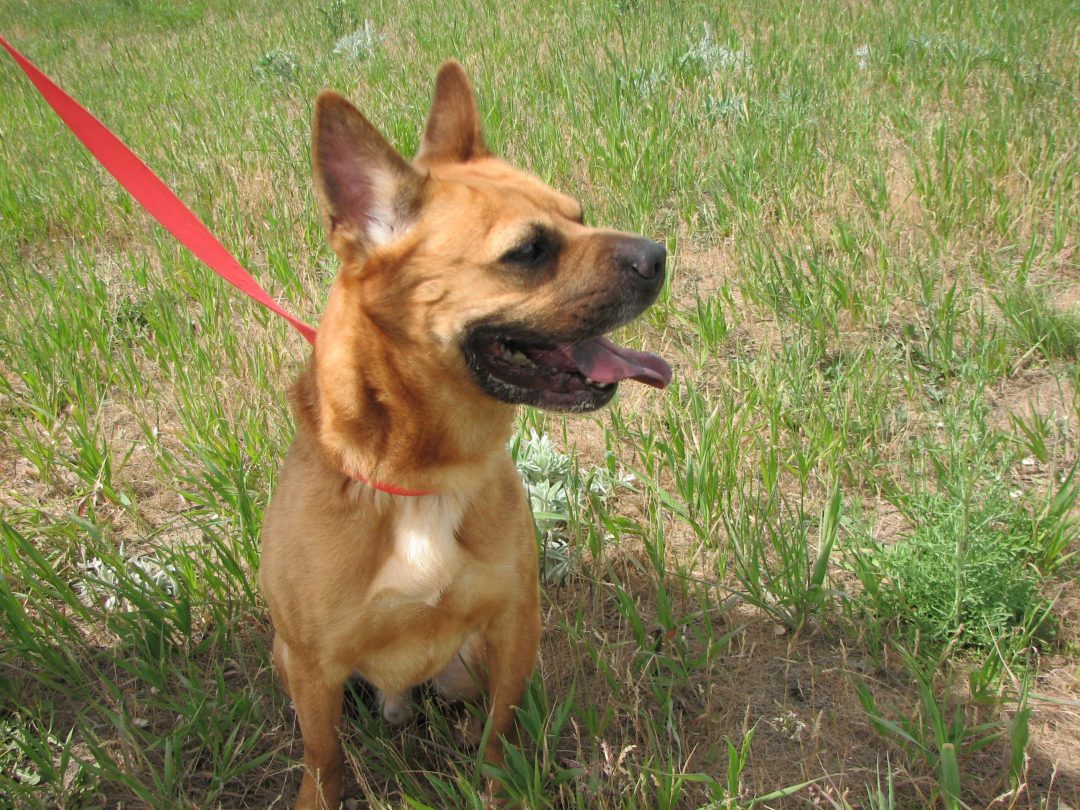 Teddy is a 8 year old Korean Jido mix. He's a compact little guy who has the personality of your funny uncle.
This is Beth the Boxer. She's a 2 year old mix, perhaps with some mastiff. She has the sweetest personality.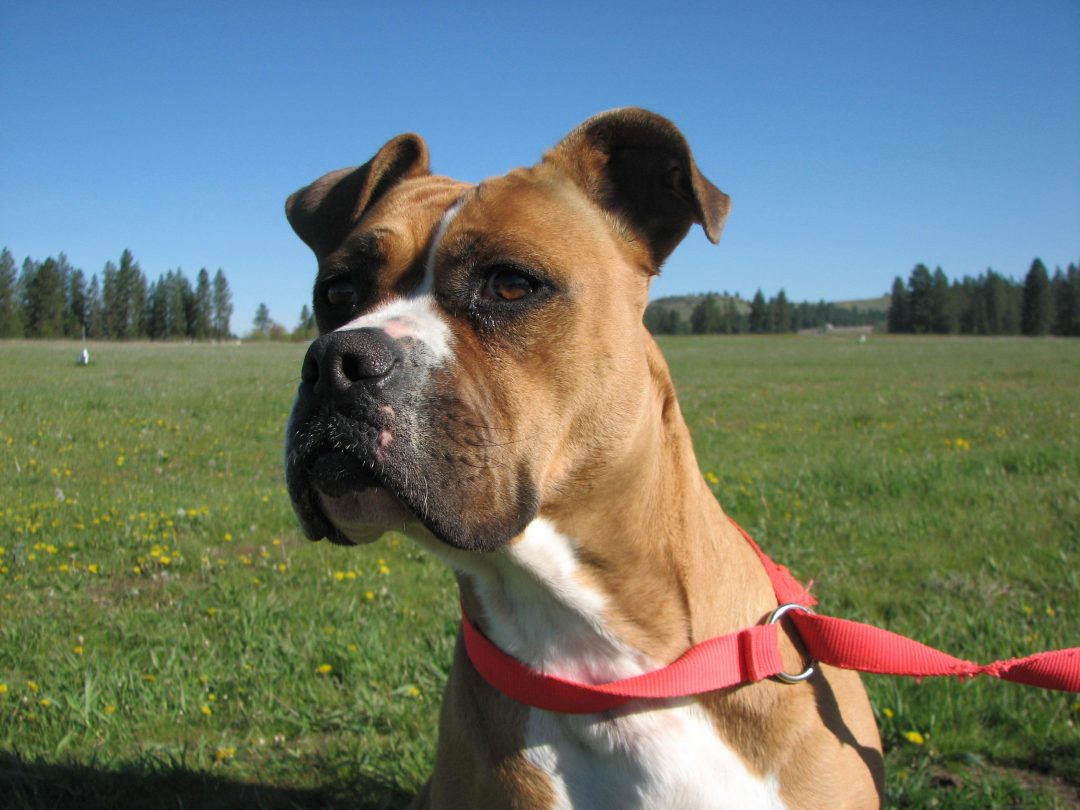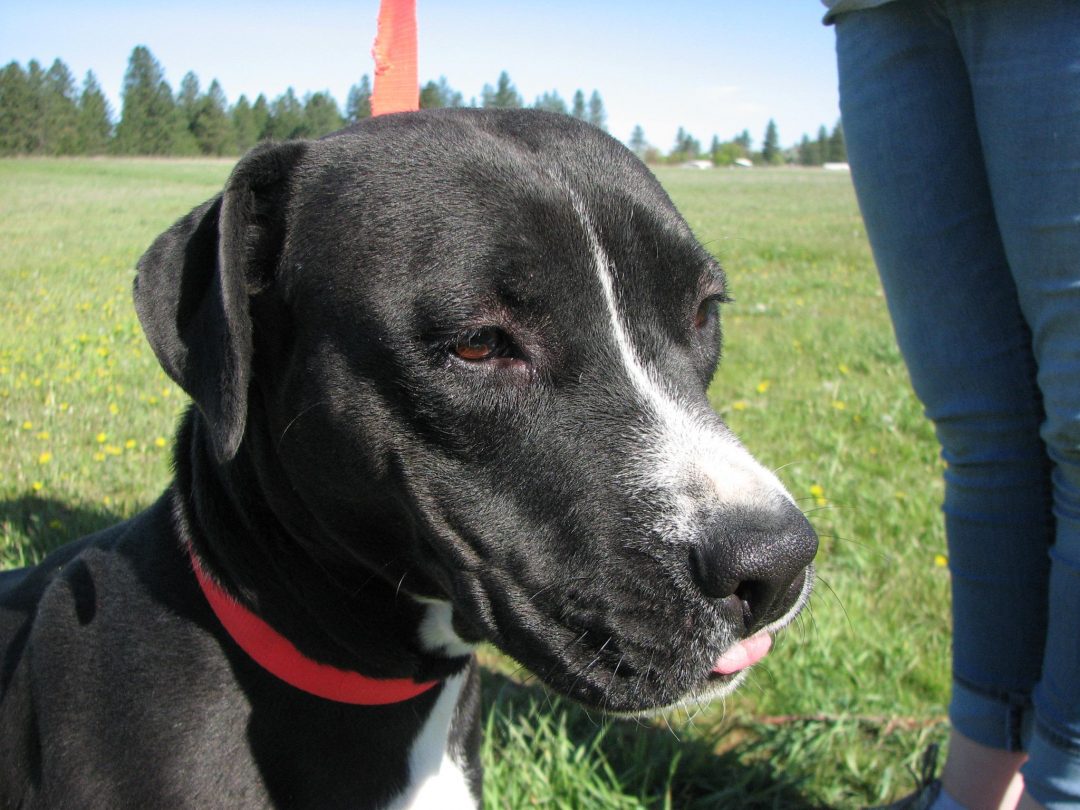 Brook is a 2 year old boxer mix. She's a little timid and needs a lot of reassurance, but we are convinced she will blossom in the Pawsitive Prison Dog Program.
Faith is a 4 year old Border Collie/Aussie mix with bright blue eyes. She has a big "bubble" and is not fond of surprises either from other dogs or from people. She bonds easily with her one person and has the typical active personality of her breeding.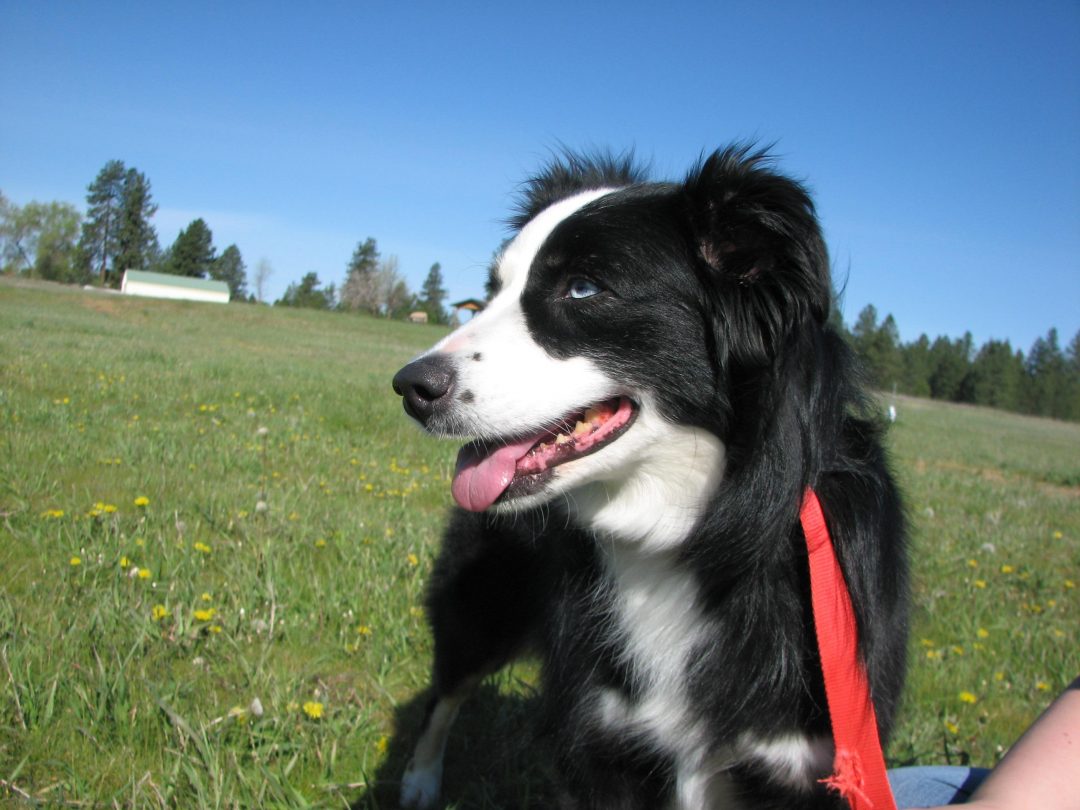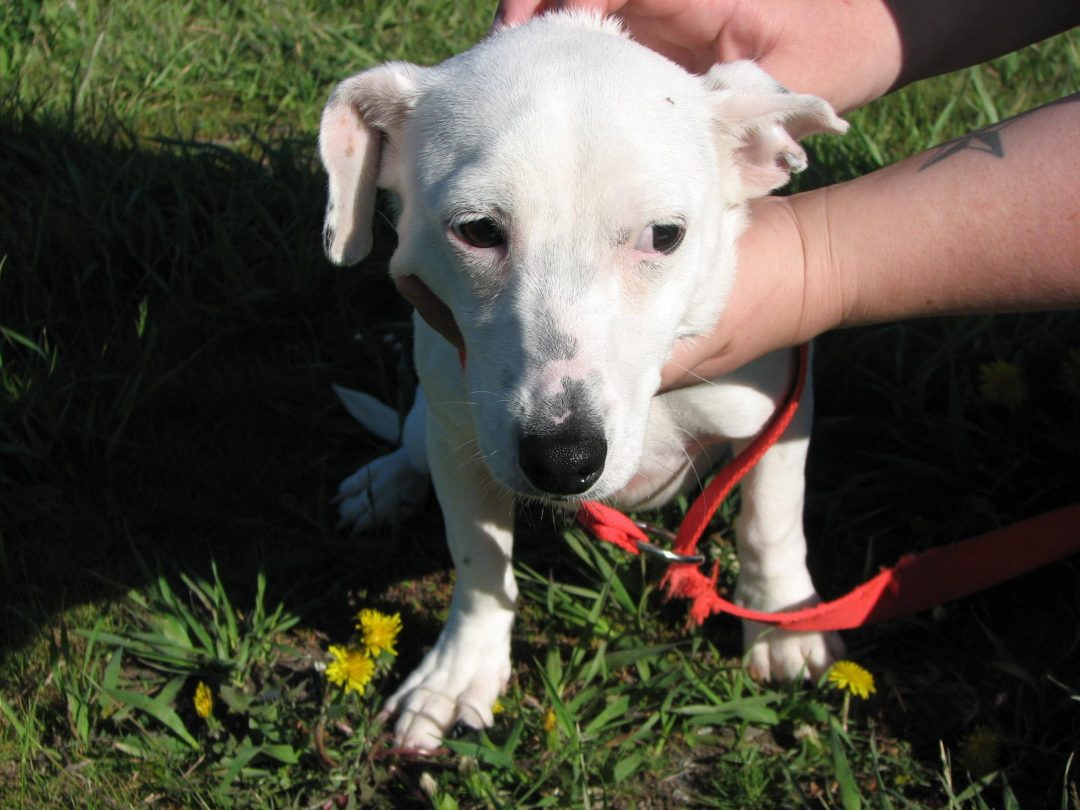 Ginko is the baby of this bunch at just 8 months old. He's probably a Jack Russel Terrier mix and he has the cutest spotted ears – one floppy, one not. He looks a little scared in this picture but don't be fooled. He's a confident little guy who will make someone a great companion for a long time
Peanut is a 9 year old male Yorkie who actually has AKC papers (he's fixed now). He was surrendered by someone who picked him up on Craigslist but couldn't keep him. He is outgoing and curious – your typical Yorkie personality.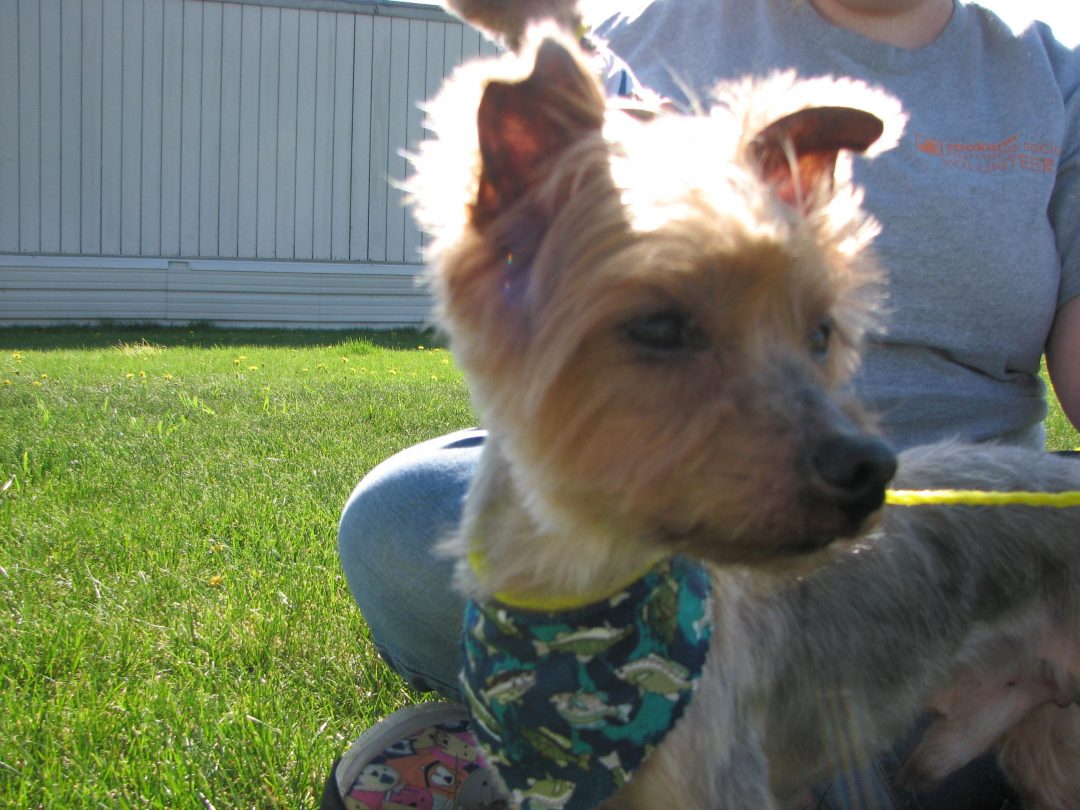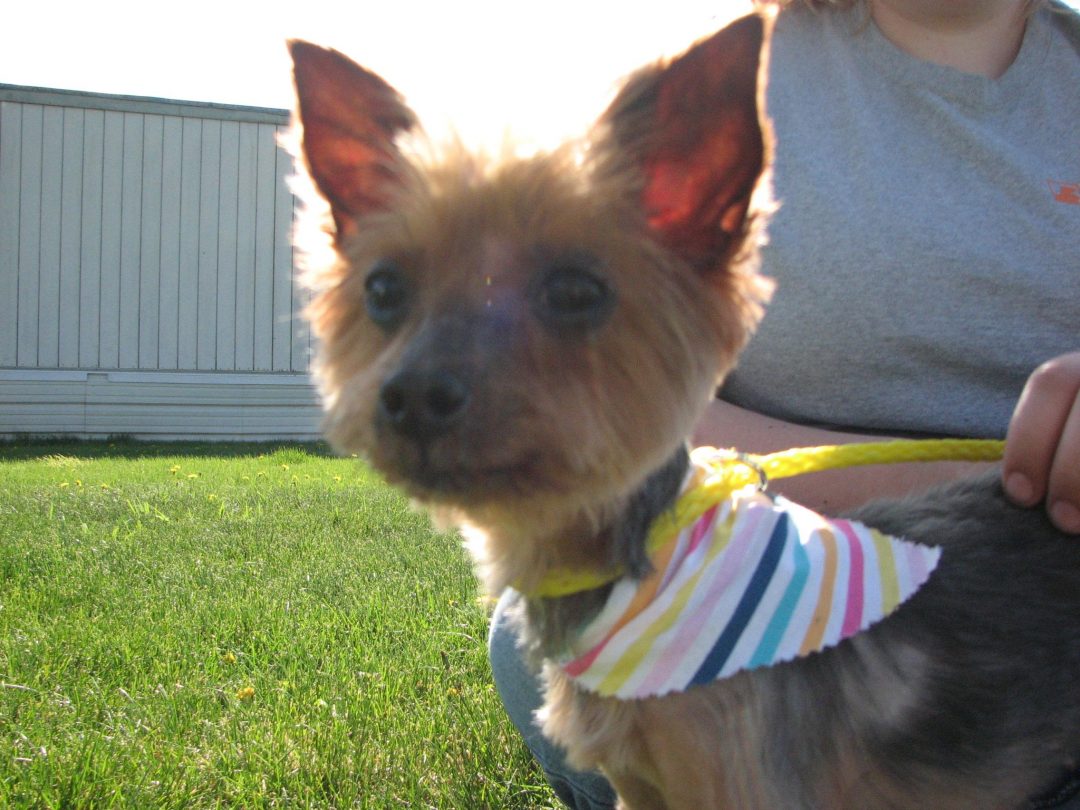 Priscilla is an 8 year old female Yorkie who also has AKC papers. She was surrendered together with Peanut, but the two don't have to be adopted together. She's had a lot of litters – some possibly with Peanut – but she's a sweetheart of a little dog with lots of energy and love to give.
This is Princess. She's a 4 year old Rottweiler mix who is very active and attentive. She got into this round of prison training a little late – but she's catching up quickly. She's a medium size, playful dog.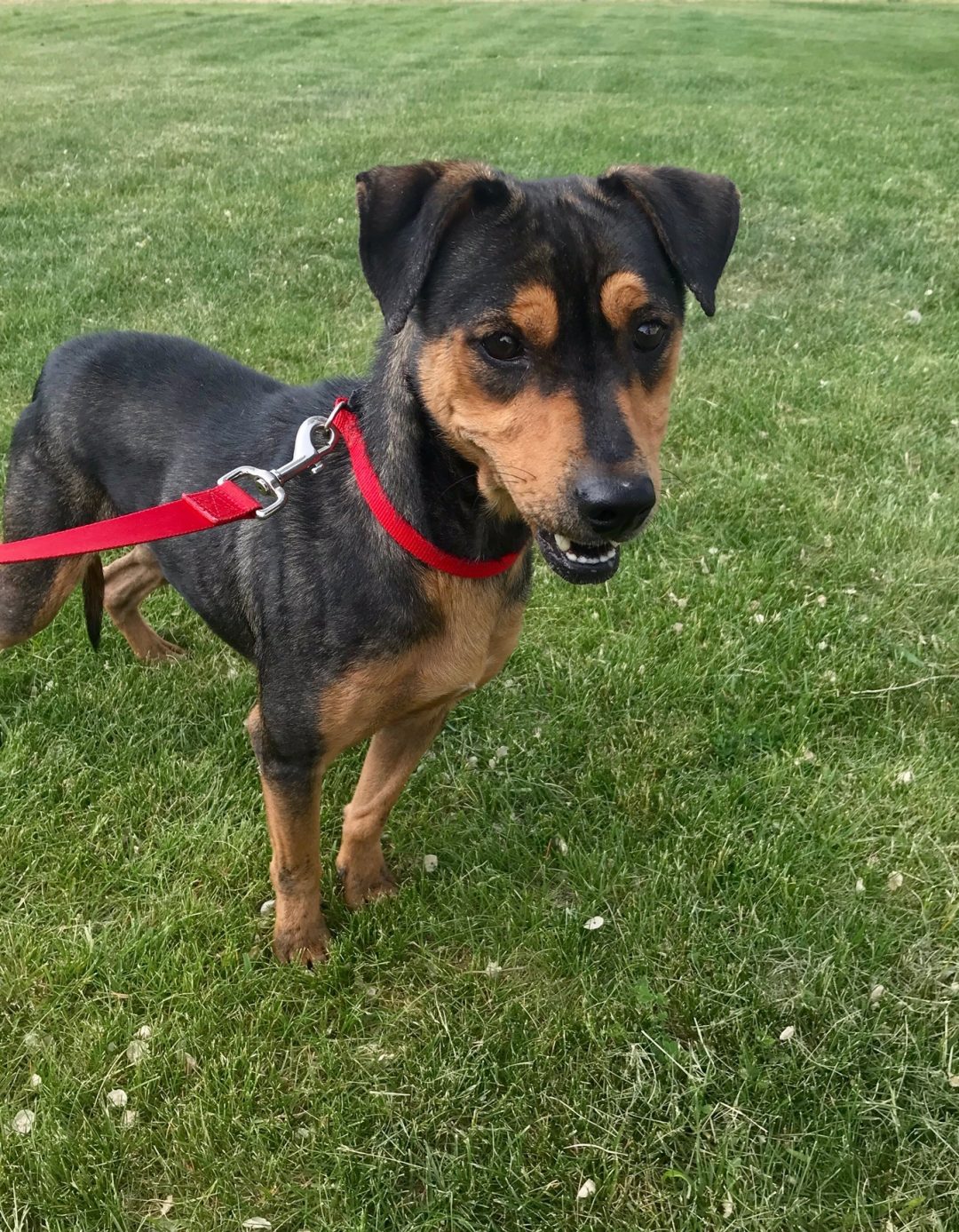 To download an application form, please copy this link in to your browser – hit "save as" and download the application. Fill it out and send it in – electronically or via snail mail.