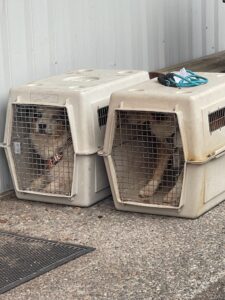 If you need to surrender your animal, Spokane Humane Society is here to help!
On Monday, October 2, 2023, Miles and Ollie were abandoned at SHS; they were dumped in dog crates next to the side door of our shelter location. These gorgeous dogs are Australian Shepherds: Miles (black and white) is four years old, and Ollie (white and red) is two years old.
A note was left with the dogs that said, their past owners could no longer care for them. After scanning the dogs' microchips, SHS shelter staff were able to locate the past owners' contact information. After a phone conversation with the past owners, the ownership of Miles and Ollie was transferred to Spokane Humane Society.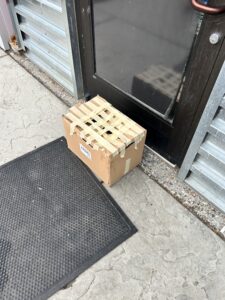 Ollie is vocal and likes to talk; he also loves to sleep and cuddle. Miles loves adventures, hiking, camping, and car rides. Both dogs are great with people, crate trained, and good with other dogs. They are half siblings, but they are not bonded and will be just fine if separated. They require a medical check-up with SHS clinic staff and our onsite veterinarian before adoption. Please check our website for updates if you are interested in adopting one of these beautiful pups.
On Tuesday, October 3, 2023, a SHS clinic staff member was driving into work and saw a crate full of kittens left by one of our play yards. In the crate there was a mom cat, one juvenile six-month-old, and four eight-week-old kittens. The cats were taken into the clinic for examination, and they were scanned for microchips.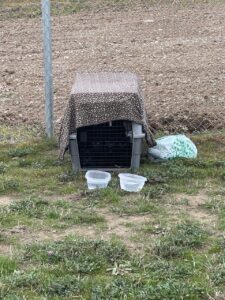 After calling SCRAPS about the abandoned cats, their ownership was transferred to SHS. SHS staff believed the kittens had a better chance for survival if they stayed at SHS with our onsite veterinarian and clinic staff, as well as many staff members and volunteers who can provide love and care.
It is important to surrender your pets rather than abandon them because by surrendering them to a local animal shelter you ensure your pet a safe and loving environment with access to veterinary care, socialization, and the possibility of finding a forever family. Abandoning your animal by leaving them outside can be very dangerous. They can experience dehydration, starvation, heat exhaustion, or frostbite. They might injury themselves while trying to escape or get attacked by predators. The main concern our community should be aware of is Animal Anti-Cruelty Laws that protect the safety of animals. It is illegal to abandon your animals unless you legally transfer them to another home or animal shelter. By law, you are required to legally transfer ownership to SHS which you can do at our shelter location front desk. A very important aspect of surrendering your animals is providing SHS with updated accurate information regarding the animal's medical condition and behavior. SHS requires a clear history for every animal during intake so we can set them up for success in finding a forever home.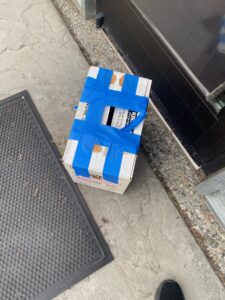 Since SHS is a small local nonprofit organization, we can only intake animals that are surrendered by their owners. If there are animals abandoned onsite, SHS is required to contact SCRAPS. Informing the Spokane County Regional Animal Protection Service is an important protocol here at SHS because SCRAPS has the resources to help lost animals find their way back home, as well as if the animals were stolen.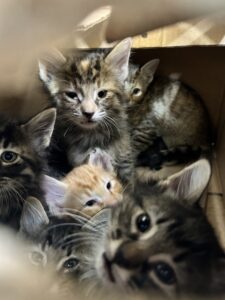 SHS is currently under construction (October 2023) which limits our ability to intake animals. However, if we are unable to intake your pet, we have many other options and resources that we can provide. Spokane Humane Society's mission is to provide wellness, medical care, shelter, and placement for companion animals in need through foster care, adoptions, community education, and outreach. Even though we may not be able to intake your animal, we want to help you through the process of rehoming.
Please contact us at (509) 467-5235 if you have any questions or concerns about rehoming your animal, we are here to help in any way we can!