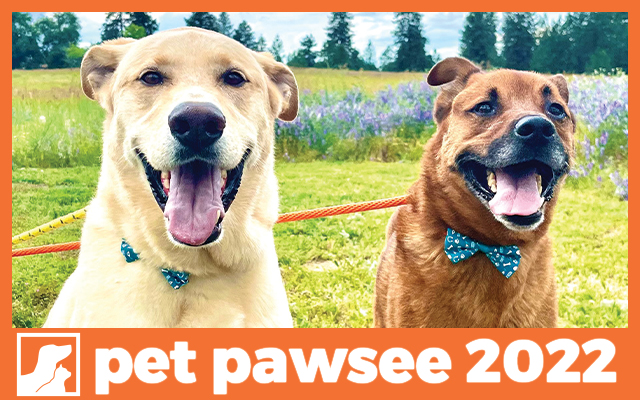 Your pet wants to be a part of Horizon Credit Union's Pet Pawsee 2022!
Plus, have the chance to win a donation for the shelter animals, a $250 chewy gift card AND a FREE 1-year BARK Box subscription. So get to BARKIN' about how cute your pet is all over your social media platforms!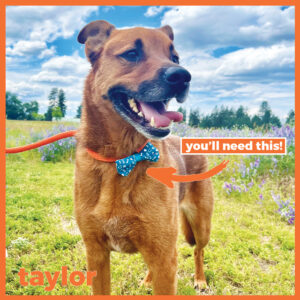 Step 1. Get a free Bow Tie at any Horizon Credit Union Branch.
Step 2. Snap a fun picture of your pet wearing the bow tie.
Step 3. Follow @HZCU profile on the social media platforms you use.
Step 4. Post the photo, nominate & tag us (Spokane Humane Society) in your caption as your favorite animal shelter & share your pet's love story.
Step 5. Include #HZCUPetPawsee in your caption to help them find your entry! (Make sure your profile is public so they can see your photo.)
Last day to nominate us is August 13! Then, wait for the winning announcement. Learn more here.
Or, find inspiration from last year's contestants!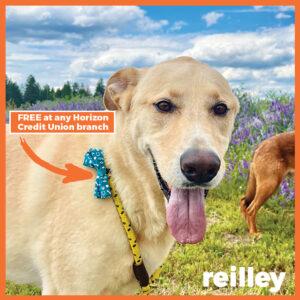 We're excited to see all the sweet furry faces peering behind these cute bowties featured on Taylor & Reilley! Plus, if you are looking for a furry forever friend, these two sweethearts are a bonded  pair and available for adoption. Learn more & meet them today!