from shelter dog to super hero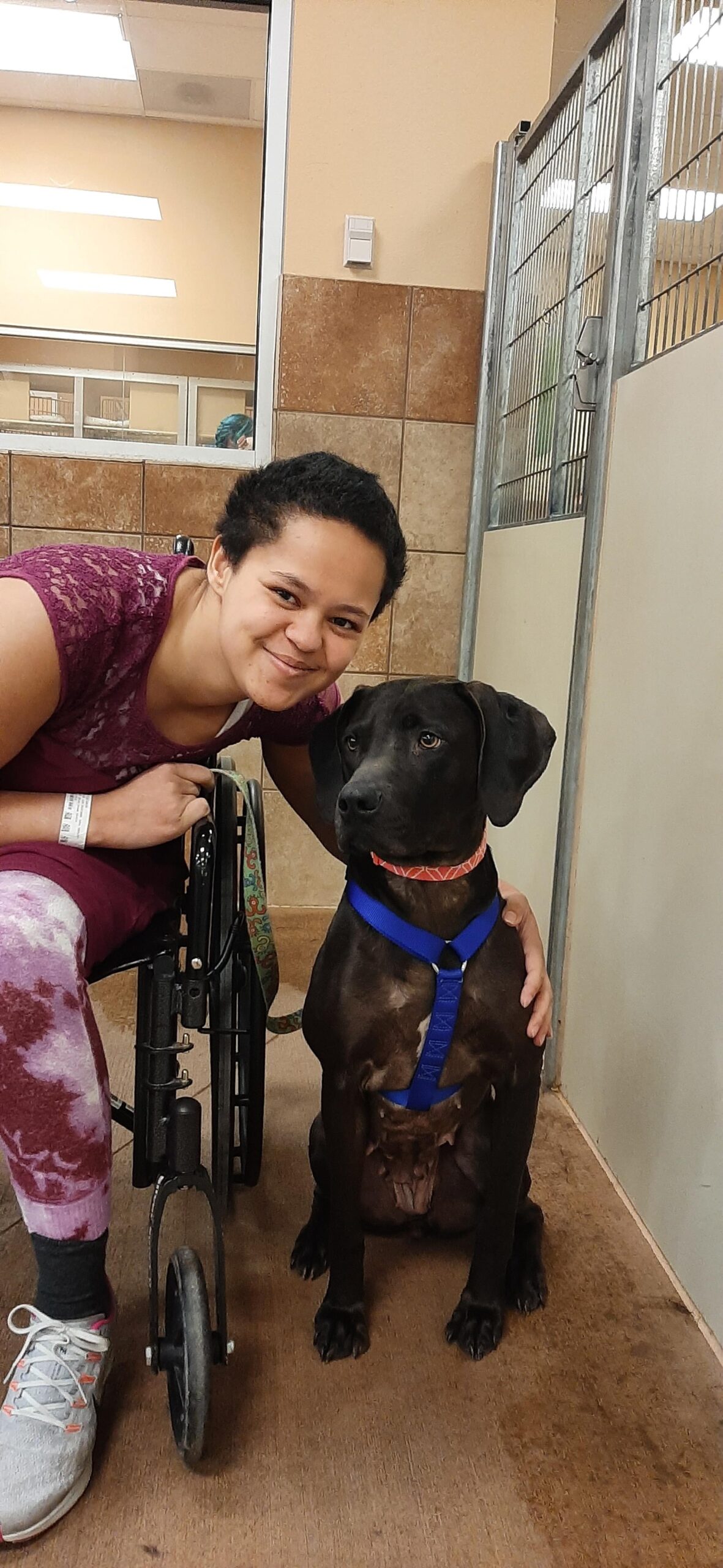 Not only is Abbie a certified sweetheart, but she just became certified service animal for her new human!
Abbie is a young chocolate lab mix who found her forever home about a month ago. Her adopter, Olivia,  is a young woman who has been training Abbie to become her service dog for seizure detection. In her first meeting, Abbie demonstrated that she loves to work and quickly responded to all that Olivia asked of her. It was clear that she was a good match. Abbie has been successful in training and has already received her letter, she is now officially certified as a service animal! She knows how to alert for elevated heart rate and on-coming seizures. She is currently working on her public access training and her first few sessions have gone very well. Way to go, Abbie!
Thank you to one of our amazing adoption counselors, Karen, for finding this perfect match and helping assist in this amazing story.  Abbie has a very important job ahead of her and couldn't be happier in the role she's been placed. Plus, she gets to be with her dog mom all day long. What fur baby wouldn't want that? We also want to thank Olivia for giving a shelter pet a second chance at love.