166 Pets Were Added to Families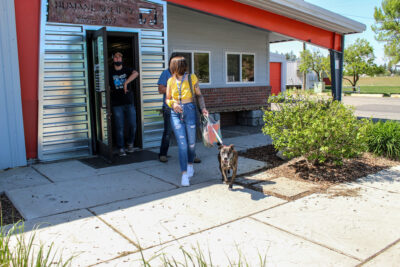 166 families welcomed a new member in the last four weeks.
Envy is a cat who has come through our doors twice. She first arrived in 2011 and after adoption lived with the same family for nearly 10 years. She was surrendered to us and then waited six weeks to find her next family. While she isn't a kitten any longer, she still has lots of love to give and we want to give a shout-out to the family that took her in even though she's a senior cat and a little overweight.
Yukon is a Great Pyrenees who is over 100 pounds of love and fluff! He was owner surrendered due to their housing situation. Dogs the size of Yukon aren't always easy to adopt out, but he found his home after about 5 weeks. While in our care, Yukon was treated to a neuter and a grooming.
Featured above, Hank's freedom walk! Hank was at SHS for almost a whole year before finding his forever home.
We hope all the families that grew in the last four weeks have long and happy lives together. Thanks for adopting!