SHS takes in at-risk dogs transported from Hurricane Harvey affected areas.
On an otherwise ordinary Thursday afternoon, a black pickup towing a 24-foot race-car trailer pulls up to the Spokane Humane Society. On an average day, SHS takes in about ten dogs. Today, they're taking on 45 at once, many of whom are Hurricane Harvey survivors.
Armed with clipboards, intake coordinator Jessica Hogue and Amor Animal Transport owner Carlos Uresti Jr. identify each animal to come out of the trailer over a chorus of anxious barking and the hum of the generator that runs the trailer's AC. It takes a few minutes to put a leash on and coax each of the nervous dogs out of its crate and off of the trailer. As a large shepherd mix named August reluctantly steps off the trailer, someone asks, "Is this the escape artist?" "Yeah," Carlos replies, "He got out of every crate we tried to put him in, zip tied or not."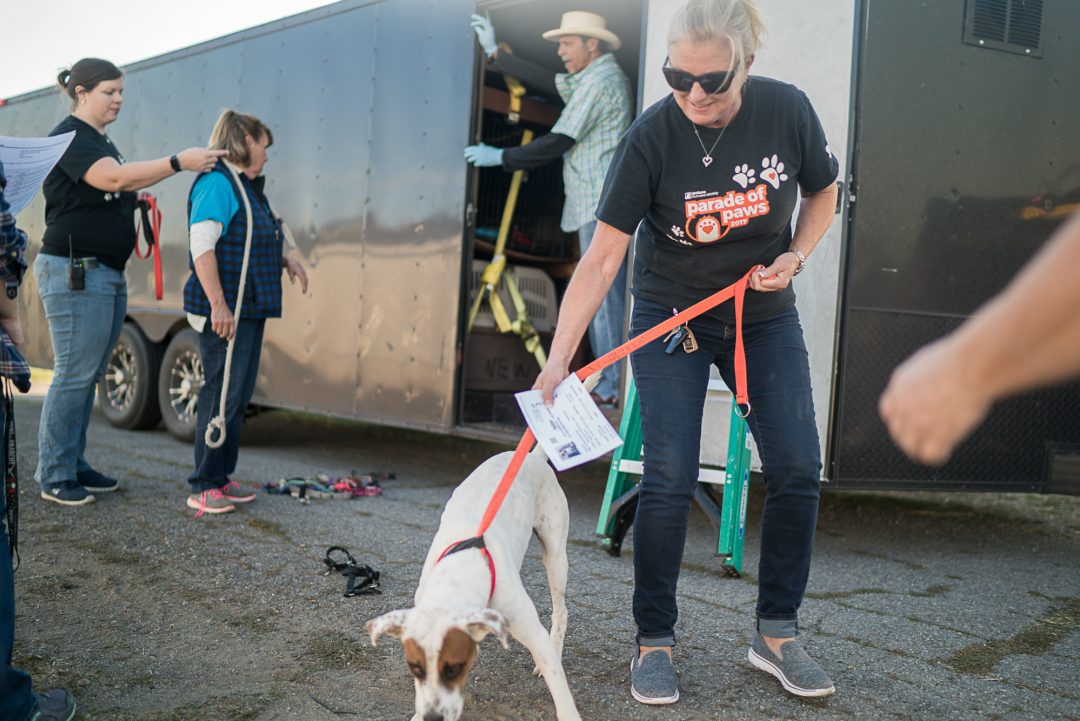 Both the Amor staff and the dogs have had a harrowing journey. For the last two and a half days, they've been on the road from San Antonio to Spokane, driving through the night, taking shifts driving, sleeping, and being a second set of eyes and ears. "We hit a bunch of hail and rain and really bad inclement weather." Carlos says, showing us a picture on his phone of what he believes was a tornado they saw early on in the trip. As a full-time consultant at a law firm, Carlos is often taking calls and answering emails from the road as well.
When they do stop along the way it is primarily to walk, feed, and clean up after each dog. "We take out the ones that want to come out. Sometimes they're so scared they don't want to come out, so we're not trying to stress them out," Carlos said.
Over the next week, every dog will go through a medical and behavioral evaluation. If there are health concerns with any of the animals, SHS vets will have to look at those concerns on top of their normally scheduled day. Depending upon which shelter they come from, some dogs may still need to be spayed or neutered. After a week of intensified work for SHS staff and volunteers, these animals will move to the adoption floor, and customers who watch the website will come flooding in to adopt.
Both Amor and Spokane Humane Society have ramped up their efforts to meet the need brought about by Hurricane Harvey. Amor moved from shuttling dogs on a monthly basis to 5 times in 45 days, and SHS has also adjusted its schedule to accommodate more transports. "Last month the dogs we received had already been in the shelter before the hurricane hit," said shelter manager Randi Oien. "We moved up the transport by about a week, so that they could make room for dogs displaced by the hurricane." The dogs SHS is receiving now are those that were either surrendered by owners who could no longer care for them after the hurricane or those who were in shelters directly affected by Harvey.
"The community stepped up last month when we let them know that we were going to be taking dogs to help make room for dogs displaced from the hurricane and brought lots of donations to send back down to Texas on the transport," said Randi.
Even when there are no natural disasters, transports like these are necessary to help rescue at-risk dogs from overpopulated states like California, Arizona, and Texas. SHS has taken dogs from all three states, but we have recently deepened our relationship with San Antonio Pets Alive out of Texas, so we've been primarily pulling from them. While many organizations work tirelessly in these high-kill states to increase awareness of the overpopulation issue and grow the availability of low-cost spay and neuter services, we feel privileged to find ourselves in a position to lend a hand and help more dogs find their forever families.
Spokane Humane Society hasn't always received transports, though. "We hesitated on transporting animals in from outside the area for a while because we want to make sure that our community's needs are being met first and foremost," Randi said. It turns out, though, that the needs of the Spokane community are twofold. Spokanites need SHS to promote animal welfare locally, but they also need us to provide enough adoptable animals for them to find one that is a good fit for their family. We knew we needed to reconsider our position when people would come in to adopt a dog and leave empty-handed because we didn't have one that was right for them. Since SHS began taking transports in 2012, we have been able to take in more and more at-risk dogs. In the first year we took in 7 dogs from out of the area, then we took in 21 in 2013, 145 in 2014, 182 in 2015, 193 last year, and 417 so far in 2017.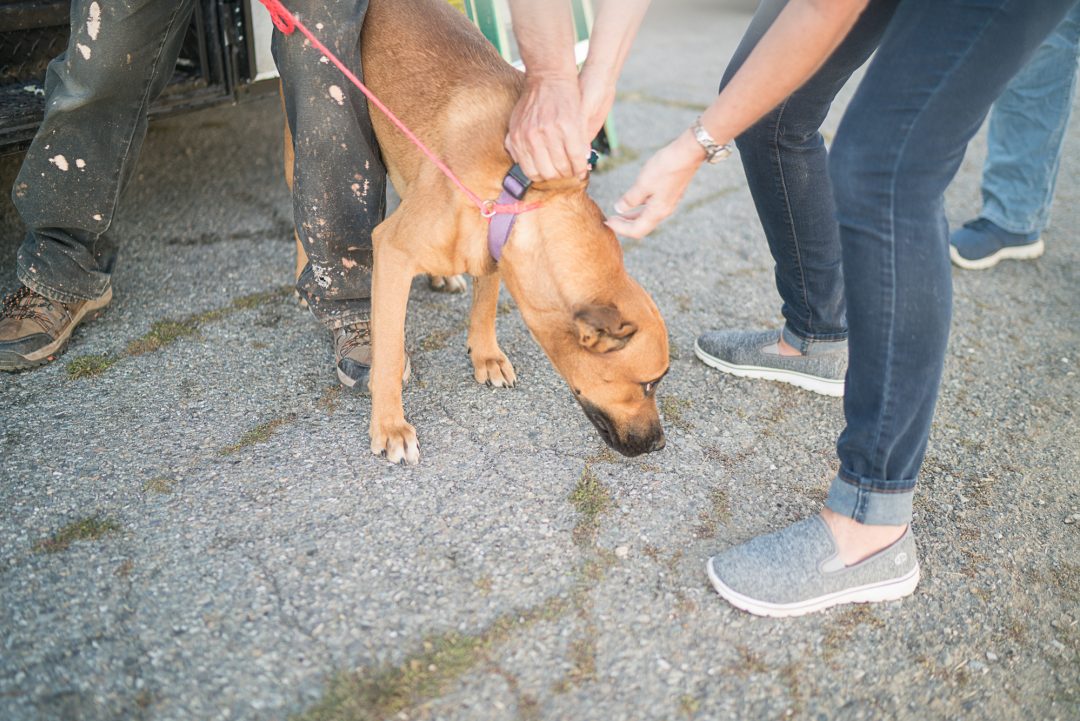 This work isn't possible in a vacuum. SHS needs people like you to keep adopting and donating so we can continue to promote animal welfare in Spokane and beyond. "The community stepped up last month when we let them know that we were going to be taking dogs to help make room for dogs displaced from the hurricane and brought lots of donations to send back down to Texas on the transport," said Randi.
We're so proud of the Spokane community for the progress we've made over the last 120 years. The heavy prospect of euthanizing healthy dogs due to overpopulation and space concerns is not a reality we face anymore. In Spokane, more people are spaying and neutering their animals; they are surrendering them less often; they are adopting more; and our local animal welfare partners are requiring less assistance, too.
While we've still got a long way to go in building a truly humane society in which every animal's needs are met, we feel incredibly hopeful as we welcome in and prepare to send out 45 happy, rescued dogs to 45 delighted area families.