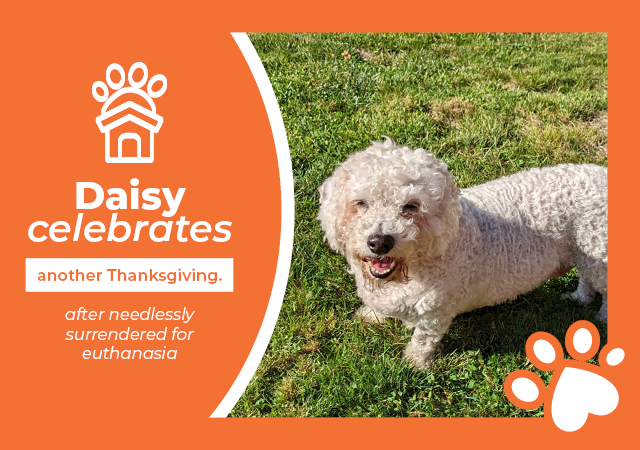 daisy's second chance
At 12-years-old, Daisy arrived on 9.20.22 at the Spokane Humane Society for euthanasia due to old age. But when staff met with Daisy and her previous owner, they noticed something peculiar. Daisy was bouncing around the office and acting quite lively. That is not the way an animal who is close to crossing the rainbow bridge generally acts in our intake office.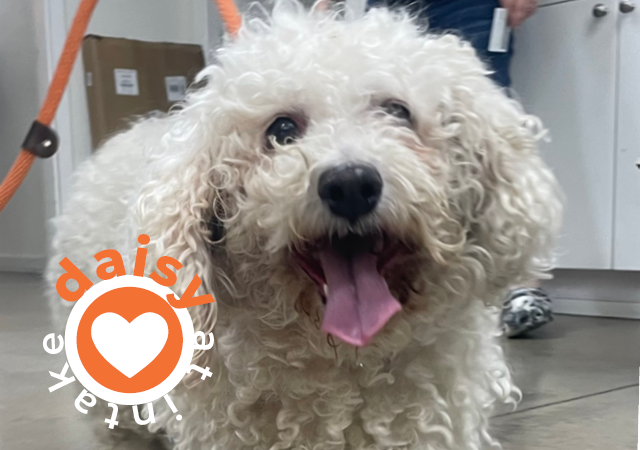 We did begin to scratch our heads, just a bit
But we have a policy that anytime an animal is brought in for our end-of-life care they are examined carefully by our clinic team. So Daisy made her way to the clinic, but the only thing our team found was that she needed care for severe ear infections and a dental. If an animal is able to be saved and still has time left, we never euthanize.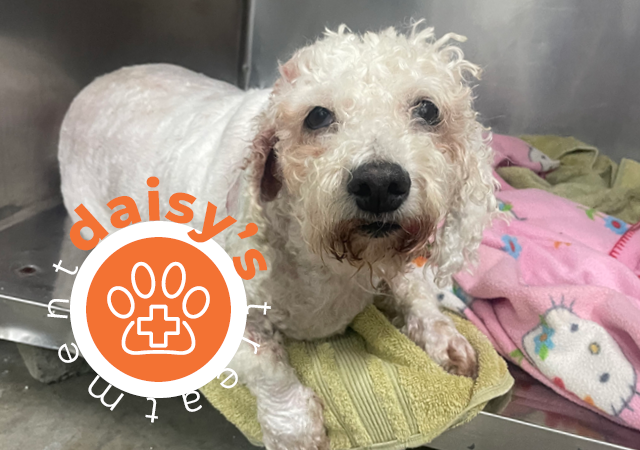 It turns out, her owner was unable to care for her
Our Clinic Team treated her for her ear infections, dental, bath and grooming and our foster coordinator found a quick foster to get her back on her feet. She found herself in very good hands!
She had been sorely neglected. I picked her up after she had her teeth cleaned, her ears treated for infections and a much-needed haircut, as her fur was completely matted.

Daisy's Foster Mom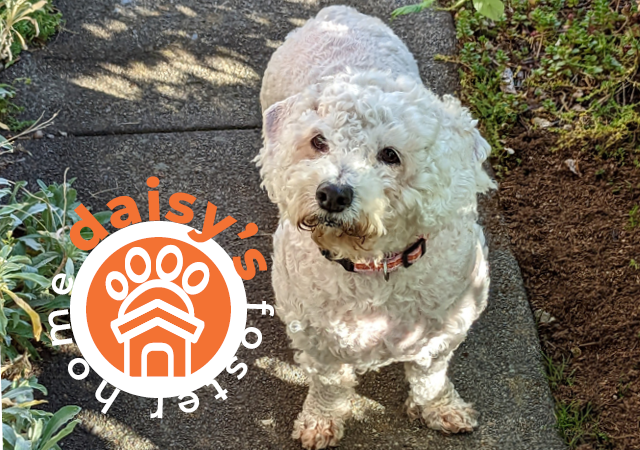 Daisy begins to feel healthy & happy
Now that Daisy had gone to a foster home, she began opening up and showing just how bright her personality is! It turns out her ears and teeth were giving her more pain than previously thought.
As Daisy's ears started to feel better, her personality really began to show. She loved to tell me all about her day when I would come home. She loved her food and her treats but most of all she loved taking walks/hikes. We would walk around the neighborhood or go out to Riverside State park.

Daisy's Foster Mom
When Daisy's foster mom spent time with friends, all she could do was talk about sweet Daisy and the joy she has brought to her life. When Daisy's foster mom found that one of her friends may be interested in giving Daisy a forever, she was absolutely thrilled!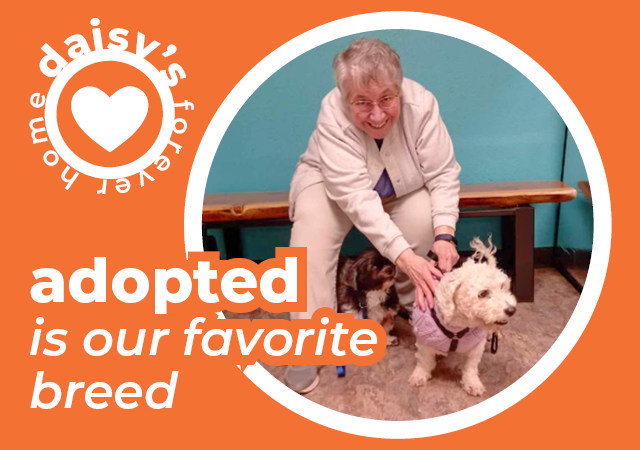 After a meet & greet, it was love at first sight
Daisy is now at her forever home and I get regular updates on Daisy. The best comment Brenda made about Daisy was how she does not act her age!!! She acts much younger than her 12 years!! I miss Daisy but know she is now living her best life and is happier than she has been for years.

Daisy's Foster Mom
And now, Daisy can live the rest of her days in the comfort of a loving home. Thank you to all who helped Daisy live her best life! Including our intake staff, foster coordinator, clinic team, foster, and of course, supporters like you who make happy endings like these possible.
If you can, please donate to our Holiday Drive so we can continue saving lives and providing second chances to fur babies in need.