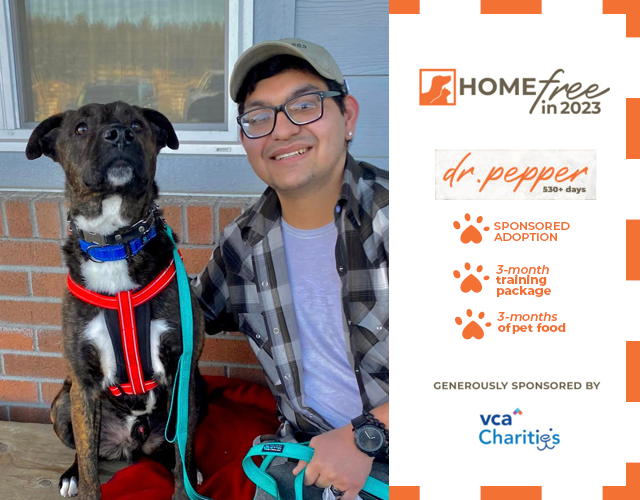 Dr. Pepper is HOME FREE after 570 days
Dr. Pepper's HERO has swooped in to save the day, and boy is he paw-sitively thrilled to finally be cage free after 570+ days. Now, Dr. Pepper can finally live the life of a dog, the life he deserves.
Thank You VCA Charities
Dr. Pepper's friends from VCA Charities even gifted a sponsored adoption, training package, 3-month's supply of pet food, and more to help set him up for success in his new home!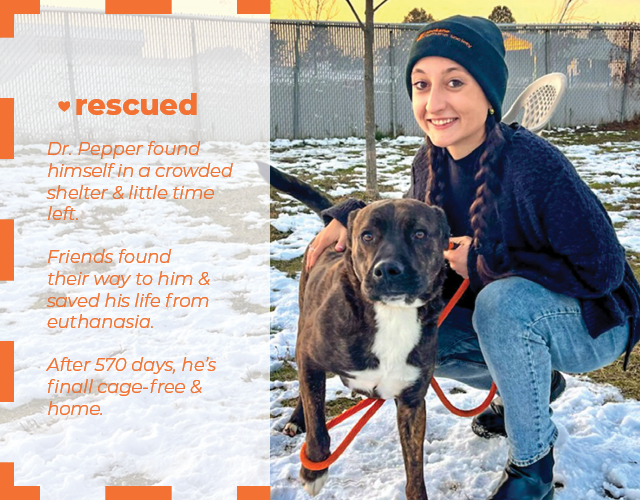 Rescued from Euthanasia
Dr. Pepper was rescued by a partner organization who helps high-kill shelters in Texas get  doggos to better places. Dr. Pepper didn't know he'd have to wait so long, but the wait was worth it. Now, he gets the second chance he deserves! Here, he is featured with another buddy of his, Amanda our Foster Coordinator.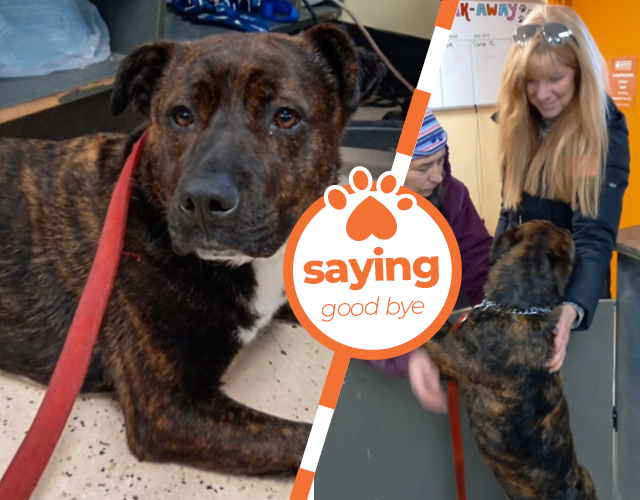 After 570+ days, Dr. Pepper said goodbye to all his friends
After 570 days at SHS, Dr. Pepper has made many friends along the way. Happy tears, hugs and smiles all around as he got ready for his much-awaited freedom walk!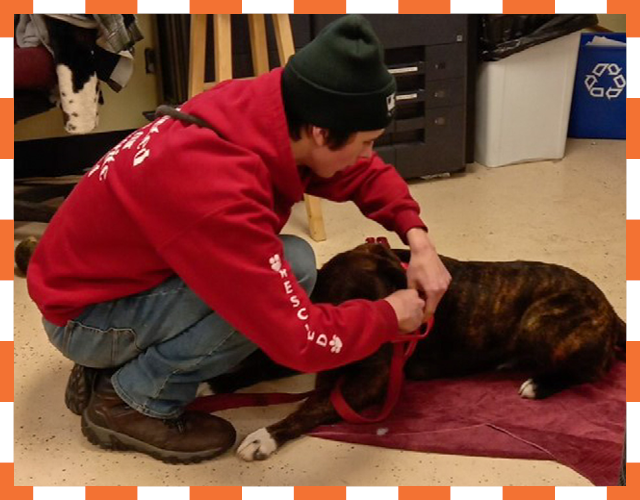 But first, a special goodbye to his best bud, Colby, our Kennel Tech
Dr. Pepper has been in good hands here at SHS. He was given lots of loves and special attention by all his friends before wiggle-butting his way out of the shelter and into the life of a beloved companion.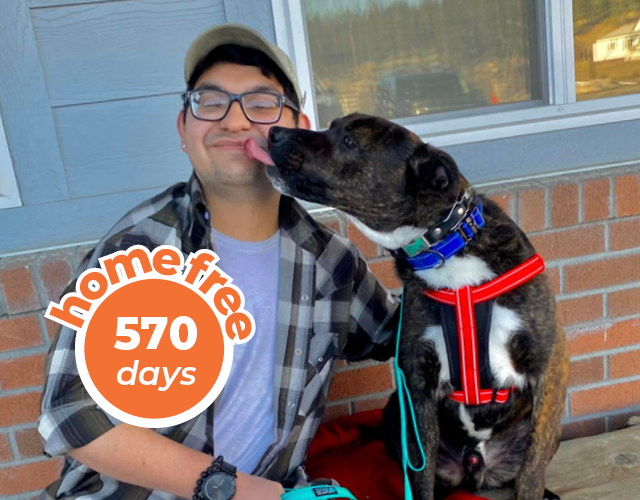 Thank you to everyone who had a "paw" in giving Dr. Pepper a 2nd chance at LIFE
Dr. Pepper has been through "ruff" times to get where he's at now, but couldn't be happier to finally be home. From awaiting "doggie death row" in Texas, to days of crated transport, then 570+ days waiting for his human hero, it's been quite the ride for this fella. Thank you to everyone who's had a "paw" in his second chance, including his new adopter!
If YOU are interested in giving a long-term pet a loving home, learn more about VCA Charities Sponsored HOME FREE 2023 Featured Companions.
If you can't give a long-term doggo a loving forever, please consider giving a donation to the animals so we can continue life-saving efforts for those in need.