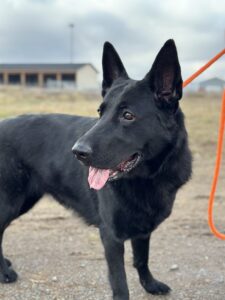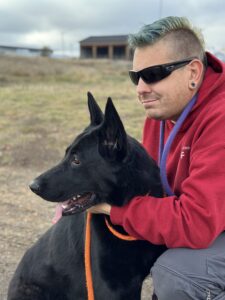 Echo is a two-year-old German Shepherd who is dedicated to her people. She is a sweet, loving, high-energy girl who loves spending time with her human family.
WHAT SHS STAFF MEMBERS AND PAST OWNERS SAY ABOUT ECHO:
Echo is a very high energy girl. – shelter staff
Echo is such a people lover, once she knows you and trusts you, she will truly become your best friend. She is a cuddly girl who loves with her whole heart. – dog walker
Echo would benefit from obedience training, specifically to help her reactivity to other animals. – kennel tech
THE TYPE OF HOME ECHO IS LOOKING FOR:
Single dog home
No cats or small animals
Echo would love daily exercise and enrichment activities to keep her busy throughout the day.
If you have had a German Shepherd in the past, you know their mouthy, jumpy behavior. She can have poor leash manners and be nervous around strangers. Echo needs a confident dog owner who can continue her training and remind her of the rules.
Learn more about Echo HERE.