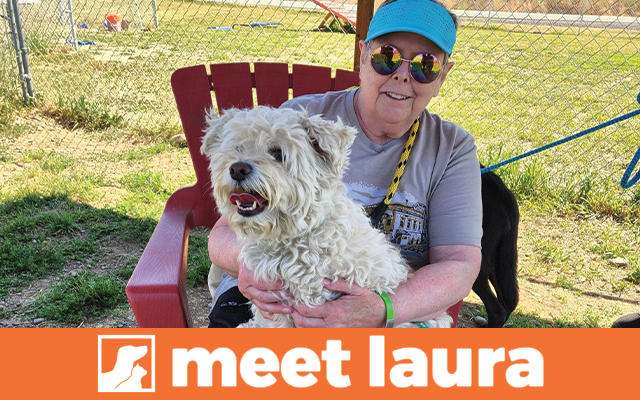 Meet Laura, a database guru and exceptional volunteer donation accountant at SHS.
Laura is integral in our donations and giving process, especially during giving season. She also helps with observing our dogs in "Dogs Playing for Life," a program that allows dogs to socialize with other dogs and for us to gain more insight on personalities and traits. This helps us communicate the animals needs to find the best matches for all of our pets.
Laura not only volunteers at SHS, but spends time with S.C.O.PE. She has two sons she adores, loves making freezer jam and sharing (lucky us!), and a passionate collector of art.
Laura makes an impact in the lives of the animals at the Spokane Humane Society every day. Thank you, Laura, for being such an amazing supporter of the animals!
If you are interested in volunteering, we have many areas you can be apart of. And you don't have to choose just one! Learn more today.