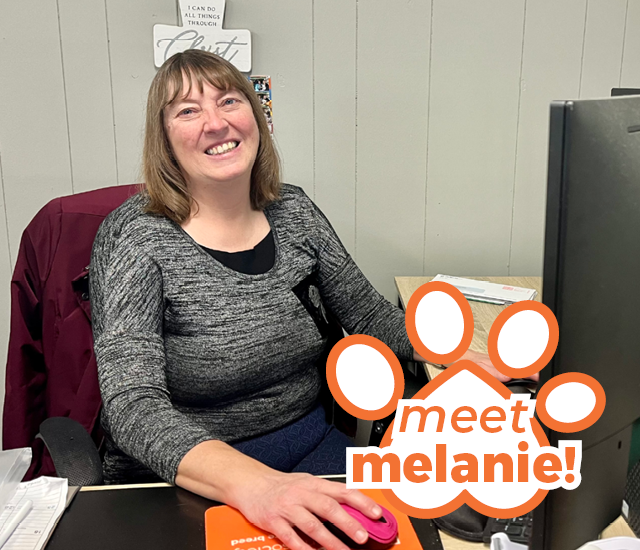 Meet Melanie, who's been with us for 22 years!
Melanie joined us in 2001 and is a bright & shining star here at SHS! She's learned the ropes with a role in each of our departments over the years. In October of 2021, Melanie's new role as Administrative Assistant was created to aid the Administration Team, she has been rocking it.
I love details and just recently realized God has such a sense of humor in placing me in working with numbers, when math was not a strong subject in the past. Thank goodness for such tools as calculators! And am blessed to see firsthand how the community supports us, so we may continue to care for the critters!

Melanie
Melanie found her passion
After moving to Spokane to assist in the creation of a new Church, Melanie was not sure she wanted to work in the restaurant business as she had been there for 15 years and she didn't feel a passion for it.
A very wise pastor told me to follow my passion. I previously worked at McDonald's for 15 years and had seen an opening for a Kennel Tech at SHS. The rest is history!

Melanie
She feels blessed
I have worked in many different areas from cleaning the dogs and cats, working in the Clinic, at the front desk, 8 years at our satellite adoption location at PetSmart's Everyday Adoption Center. I am inspired and blessed to see how the community trusts us to care for these precious critters to give them new, hope-filled futures! The older I get, the more I am realizing the importance of making the most of each day; with God all things are possible, and the joy of the Lord is my strength!

Melanie