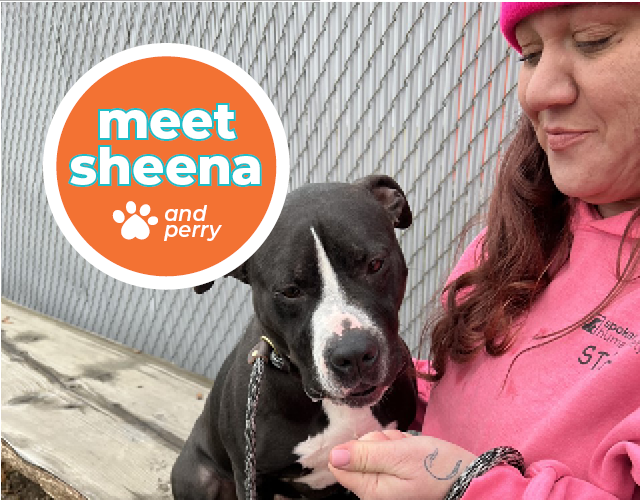 meet our shelter manager
Sheena has been with SHS for 8-years! She began working with animals after trying to find a dog who had been on the run for 30-days. She says:
In 2005 I volunteered to help track and capture a boxer named Loki who was missing and on the run for over 30 days. I have always loved animals, but once we caught Loki I realized I wanted to pursue it as a career someday.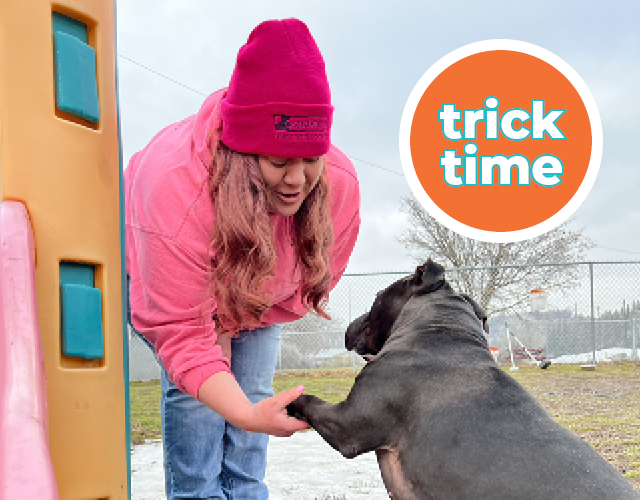 now, sheena helps pets like perry
What Sheena loves most at SHS is helping fearful pets learn that the right kind of human friends are kind, caring & loving. Once given the proper tools, pets like Perry blossom into confident and happy pets, giving them a second chance at living life the way a dog should.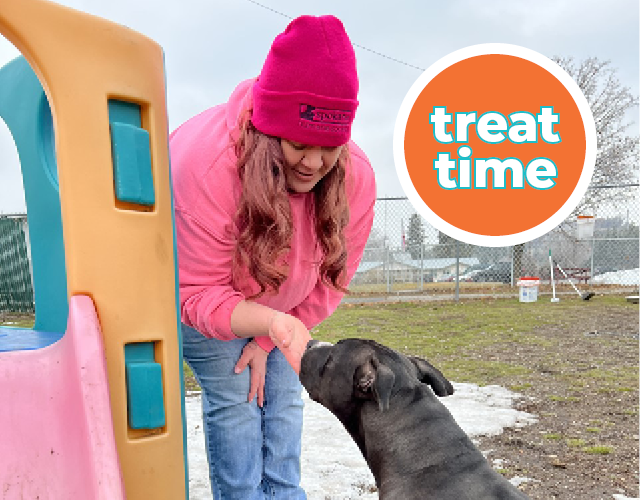 he is all set for his forever
Perry was a stray who was found lost and injured. He did not want to trust any humans who came to his aid. Sheena has a special relationship with Perry, she and her staff have worked hard setting him up for success for a whole year, as of 1.28.22. Now, he's been given socialization, training and lots of love. Plus, VCA Charities have even gifted Perry a special adoption package to make sure he's set up properly while in his new home, too. We're thankful to everyone who's stepped in to give him a fresh start!