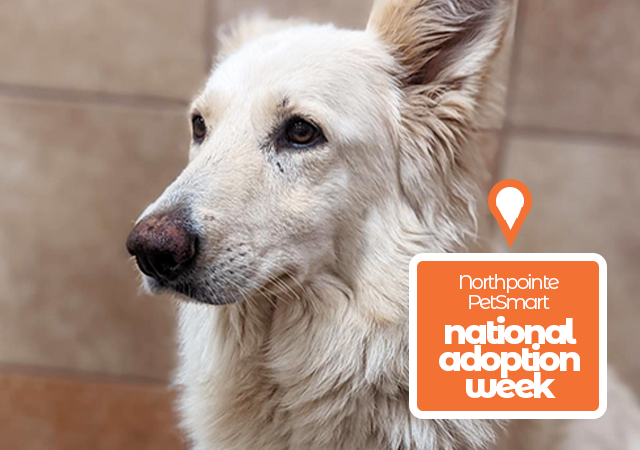 join us for a pet adoption event November 7-13
On Monday, November 7 – Sunday, November 13, we will have 60-70 adoptable pets at Northpointe PetSmart at 9950 N Newport Hwy. If you have room in your heart and home to give a shelter pet a forever, join us and make happy tails for our wigglebutts & furry felines! We are excited to partner with PetSmart Charities for National Adoption Week!
National Adoption Week is an ideal opportunity to give a pet what they need most – people to love. When you adopt a pet, you also help shelters make more room for others in need. We're thankful for Spokane Humane Society's partnership in preparing pets for the best start in their new homes.

Heidi Fulcher, Sr. Adoptions Grant Manager at PetSmart Charities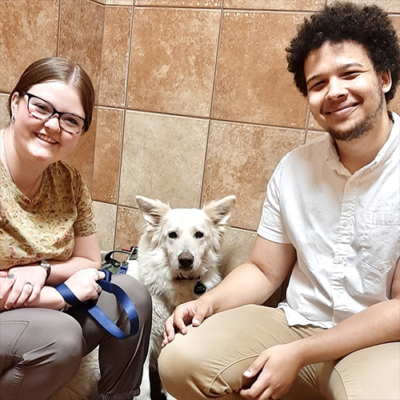 Adoptable pets like Angel will be given the opportunity to find a loving home. Angel is a sweet girl who arrived at the Spokane Humane Society along with (5) other dogs. They had never left their kennel area prior to leaving their property and they all showed signs of fear, anxiety and distress at such a sudden change.
Angel tried her luck at the Northpointe PetSmart Charities Everyday Adoption Center. There, she met the perfect pair who thought they may be her match. Since Angel was skittish and not yet comfortable leaving with them, they visited her every day for (5) days before taking her to a quiet, loving and supportive forever home.
We hope to find many more homes for pets like Angel! If you are interested in inviting a furry friend into your life, view our 3x3x3 adoption rule and our PetSmart adoptable pets! And thank you to PetSmart Charities for helping give second chances to our shelter pets in need of a loving, supportive FOREVER home.