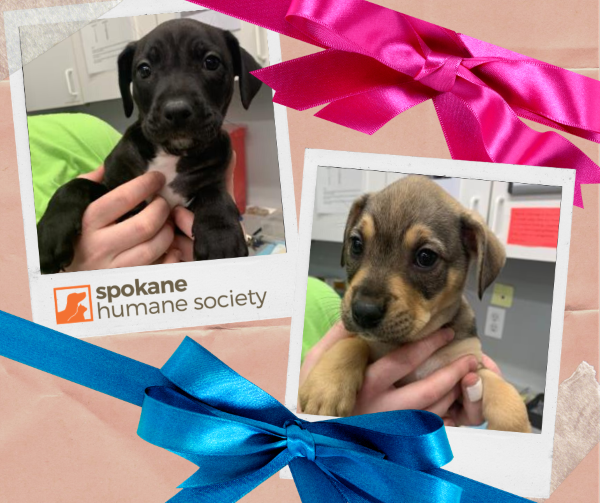 **UPDATE | 4:55pm**
Thank you all for PAWsitive response! We have received dozens of applications and will no longer accept additional applications. For the first (12) applications, our team will be contacting you to confirm whether you were slotted for an appointment. For all other applications, our team will send you an email confirmation letting you know we received your application, but all appointments have been filled. We appreciate your quick response and support and if anything changes, we will definitely reach out.
Thank you!
Your SHS Family
---
Roses are red, violets are blue, we have some adoptable puppies and so can you! We have (7) absolutely adorable shepherd mix puppies that will be available for adoption tomorrow, Friday, 4/24! We have (5) girls & (2) boys and they are 8 weeks old!
If you are interested in adopting one of these sweethearts, you will need to download and complete the fillable adoption application by clicking on the link below, email it to our team (detailed instructions are included in the application), and a team member will contact you to schedule an appointment.
APPLICATION REMOVED *When downloading the application, please be sure to SAVE the document to your computer, then open the document from your computer, fill out the application, SAVE and then send it to our team.
Adoption appointments will be scheduled for tomorrow, Friday, 4/24-Sunday, 4/26.
In the application, you will have the opportunity to select the puppy you are interested in (you can select 2). While our team will be reviewing applications to ensure this new furrbaby will be a good fit for your home, we will schedule appointments in the order applications are received.
We appreciate everyone's understanding and thank you for your continued support! Can't adopt and looking for other ways to support your furry friends at Spokane Humane Society while at home? We need you now more than ever! You can donate by clicking here.
Stay positive and be well!
Your SHS Family