Agnes McDonald breaks barriers in 1911 to become Spokane's first woman humane officer, paving the way for more.
"Stop!" the command rang out one afternoon in a downtown Spokane street.
Bewildered, a nearby driver stopped urging his broken-down horse to carry its load and pulled to the side of the road. A stout, behatted woman in her forties stepped forward, revealing a star-shaped badge — the symbol of her authority to make arrests as a special humane officer of the Spokane Humane Society. "Stand still," she ordered, and she ducked into a nearby store to call for backup.
In 1901, Washington State passed a law allowing humane societies to hire officers to enforce animal welfare laws. Fully sworn in by a superior court judge, these special humane officers were granted police power to make arrests and seek prosecutions on anyone behaving cruelly toward animals. Agnes McDonald was sworn in as the Spokane Humane Society's 32nd special humane officer in 1911 — the first woman to hold that position.
It's worth pausing on this as a barrier-breaking achievement. The announcement of Agnes' swearing in appeared in the Spokesman-Review, not far from a little column labeled "Of Interest to Women," which gave advice on skirt length, filling pillows on the cheap, and how to make a cake using either 1 or 0 eggs. Women would not get the vote until the 19th amendment was ratified in 1920.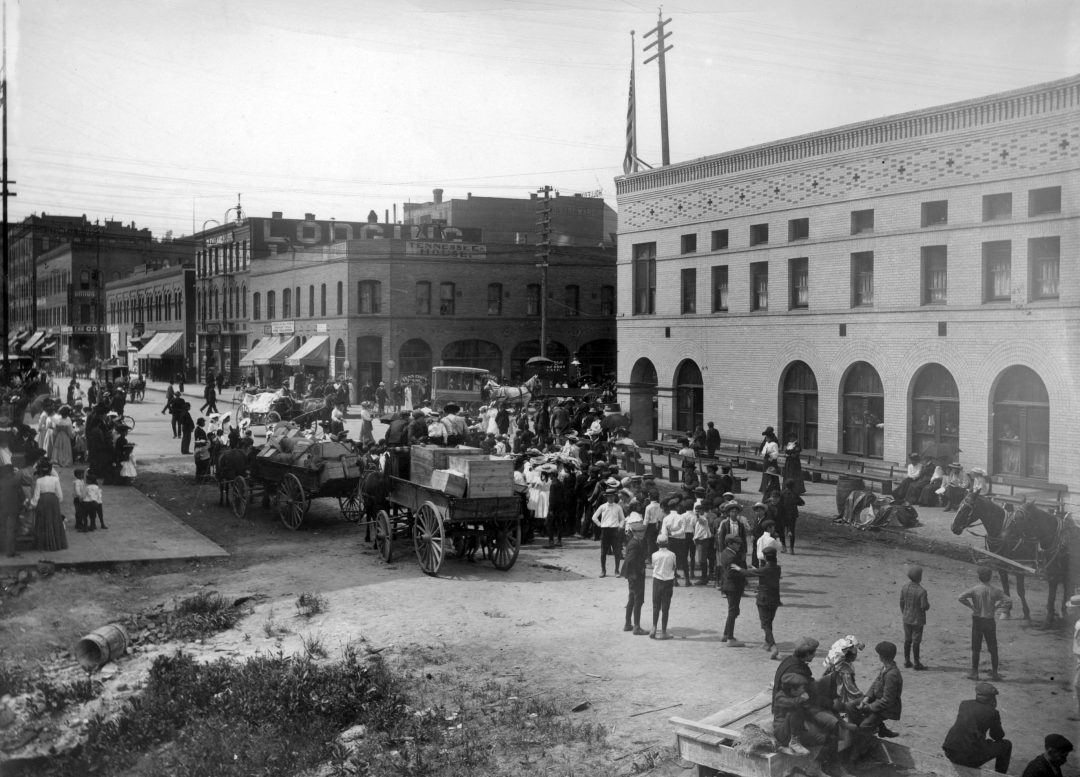 Agnes' compassion and advocacy for Spokane's voiceless was nourished by her own suffering. Agnes had moved from Wallace, Idaho, to Spokane with her husband Scott McDonald and their two children in 1898. Mr. McDonald, a mining magnate with interests in British Columbia, died just two years after the move.
Over the next 60 years, Agnes served as a member of St. Luke's Episcopal Church, an honorary member of the Mary Hill Museum, a trustee of the Dr. Fuller Museum in Seattle, and the owner and keeper of a very well-known and beloved antique electric car — all on top of her deep involvement with the Spokane Humane Society.
Agnes was bursting with character and good humor. She had intelligent grey eyes, and the winsome ability to laugh at herself. The Spokesman described her as one of those "strong women who have dominated their own environment and emerged as picturesque personalities not afraid to speak their mind."
Although the humane society had been holding Spokane's animal owners to a higher standard since they gained the authority to do so, Agnes brought a new level of vigilance to the work. She and the seven other women who became officers in the six months following her swearing in formed a special all-female task force devoted to being the eyes and ears of the society.
According to the Spokesman, Mrs. Robertson would lecture her arrestees on the importance of kindness to animals, and "drivers [had] been known to brush heavy hands across their eyes and thank her when she was done."
Of course these eight patrolling women weren't walking about with scales, measuring each horse and its load, but their trained eyes and keen intuition made them particularly adept at spotting animal suffering, and particularly fierce about rooting it out. Mrs. Hattie Battom, for example, was known as an expert judge of horse flexion. Mrs. Harlett Robertson often stopped ruthless drivers on the hill right outside her home. According to the Spokesman, Mrs. Robertson would lecture her arrestees on the importance of kindness to animals, and "drivers [had] been known to brush heavy hands across their eyes and thank her when she was done."
There were also stories of Mrs. F. K. McBroom who would speed after abusers in her "auto" and Mrs. Marguerite Foles who would order team drivers to report to the humane society if their horses seemed unfit for service.
"Our women officers are doing splendid work, and numerous cases are reported by them every month," said superintendent Joe Rudersdorf to the Spokesman. "Though the first woman officer was sworn in less than six months ago, we now have eight active workers and prospects for others soon."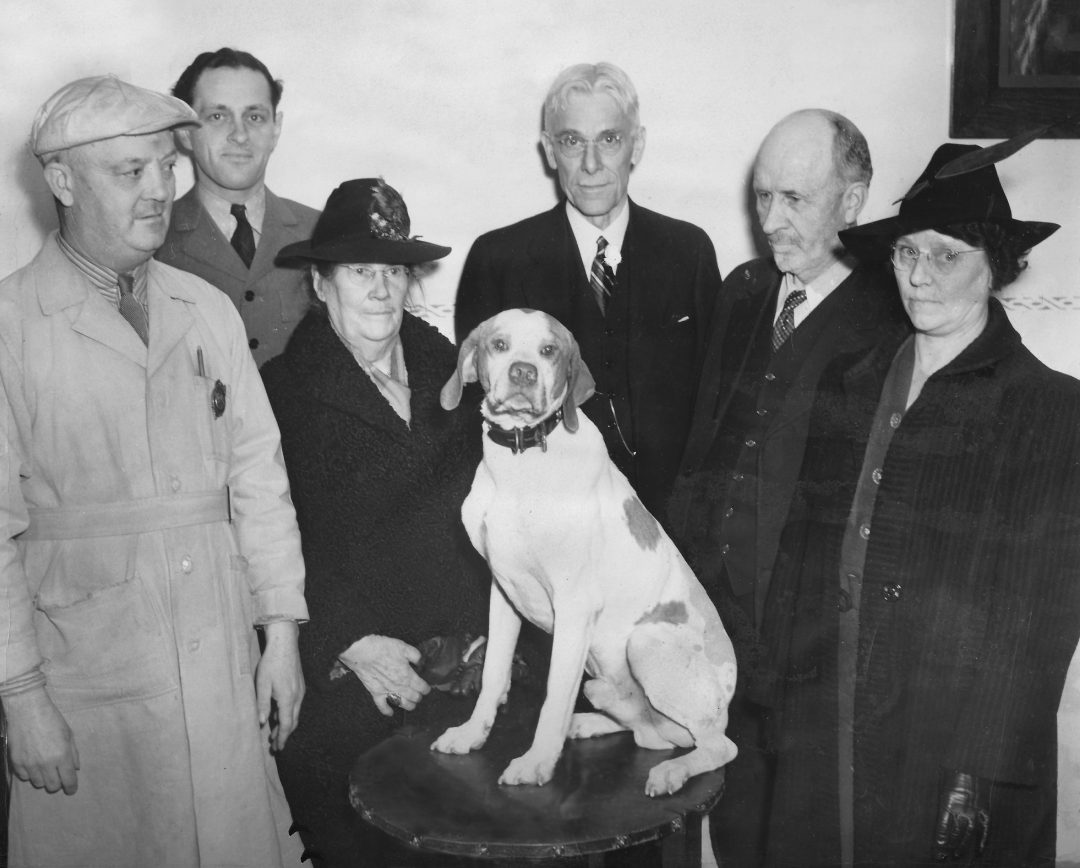 As horses gave way to cars, the needs of the society changed, and Agnes took on different roles. She joined the board in 1912 and remained an active member for the rest of her life, serving as treasurer and eventually president. In 1922, Governor Hartley appointed Agnes to the position of state humane officer for eastern Washington, making her presence felt at both the local and state levels.
Agnes was all the more visible to the community over the course of her life by her stubborn choice to drive her Rauch-Lang electric car for many years after such a vehicle was commonplace. The car became a local legend and was considered by many to be the city's mascot. During World War II, soldiers would whistle and call out after her. They would ask for rides, and she would give them.
Many people offered to buy the electric car over the years, especially during the gas rationing of the war. During the gas rationing of the war, the car became so coveted that an Italian man chased her down the street requesting to buy it. Even Hollywood was poised to purchase it for $2,000 should she ever choose to sell. Asked why she didn't sell, she replied, "I simply don't like change," she confessed.
One time, another car accidentally became hitched to her back bumper, and she towed it for several blocks before anyone managed bring it to her attention. Another time, a barman invited her to park in front of his parlor any time, as people couldn't believe their eyes and were drawn toward it. "If you want to develop a sense of humor, just drive an antiquated electric," Agnes advised.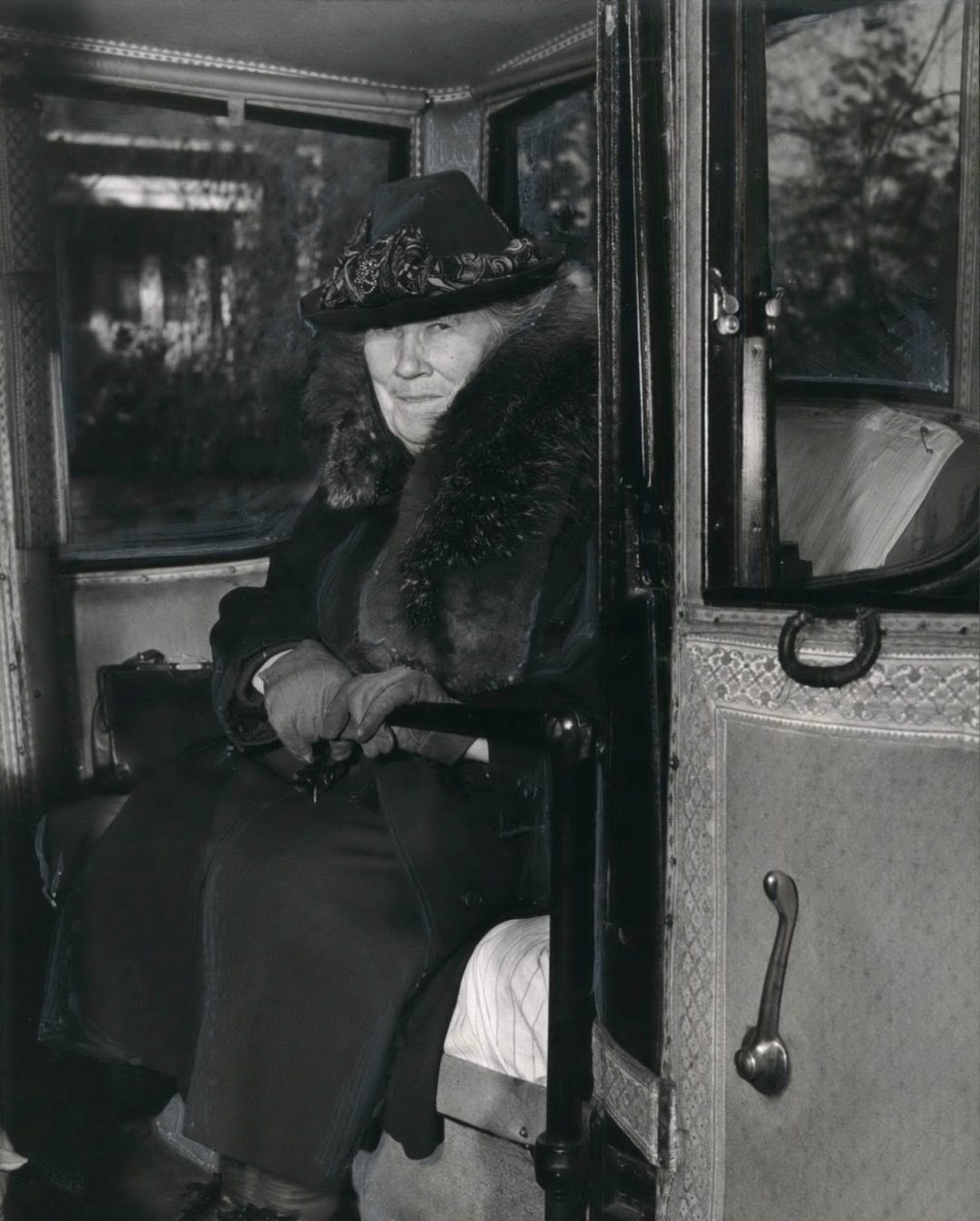 Surely many remember Agnes for her vehicle rather than her work in animal welfare, but we are overwhelmingly grateful for how she led the way for women to become more deeply involved in humane work.
Eligible young women of Agnes' day were often told, "Watch the way he treats his horses, and you'll know how he'll treat you," but Agnes and the other the women officers of SHS did so much more than watch. They seized those horses right out from under their abusers, they ensured drivers paid for their cruelty, and, according to the Spokesman, the public fully appreciated the results.
Although Agnes' early work for the Spokane Humane Society took place over 100 years ago, we remain inspired by her legacy of tenacity, joy, tenderness, mercy, and advocacy.