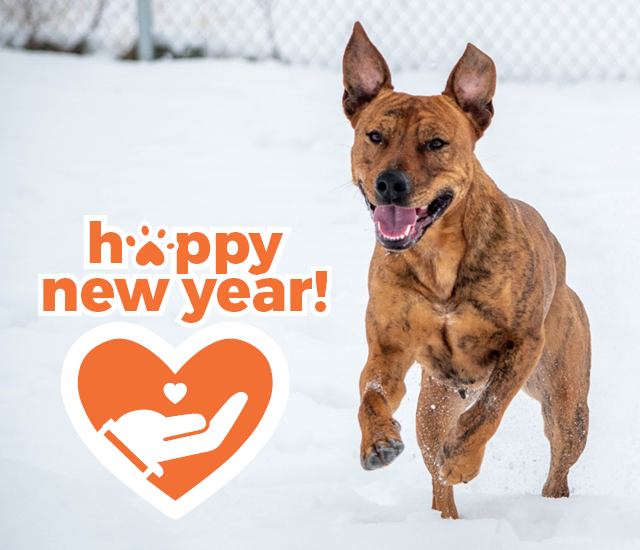 Leap into the New Year & give your time to help the animals
If you want to help the animals, now is the time! Over this past year, we've seen more need in Spokane than ever before. We expected to see the influx of animals come right after the pandemic. Instead, it's happening now as our economy has been difficult for us all & our furry friends too. Many are not able to keep their pets in rentals due to their landlords and many have even become homeless, surrendering their pets so they won't have to live that life too. On top of that, 15+ animals from over-breeders and animal hoarders have needed our help with feedings, socialization & tender love & care. We need your help this year to continue making a HUGE difference in the lives of the animals!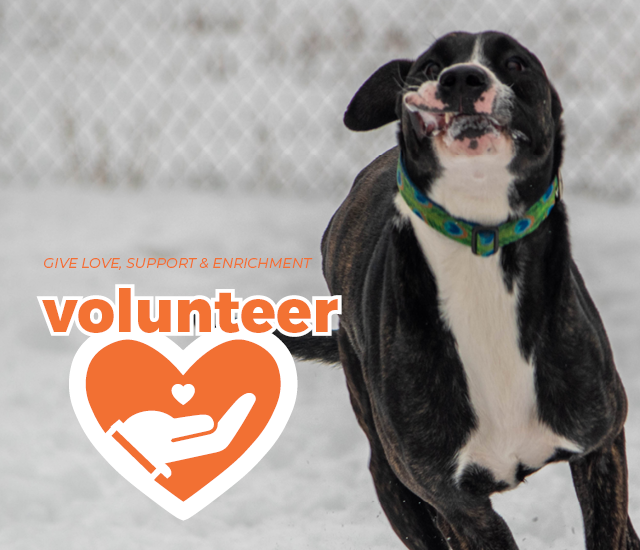 join canine crew
As you can see, Ozzy here is having a blast in our Dogs Playing for Life playgroups! Giving your time and providing enrichment, love and support is what keeps our animal's light shining bright.  With 100+ animals in our care at a time there is so much to be done, but we still work hard to get each and every animal out of their kennel every-single-day, with the help of volunteers & staff. It's called "Every Dog Every Day." This is sadly not the case for most shelters, but we've noticed a tremendous change in providing daily enrichment, love and exercise. If you want to help homeless doggos, join our Canine Crew & maybe even Dog's Playing for Life!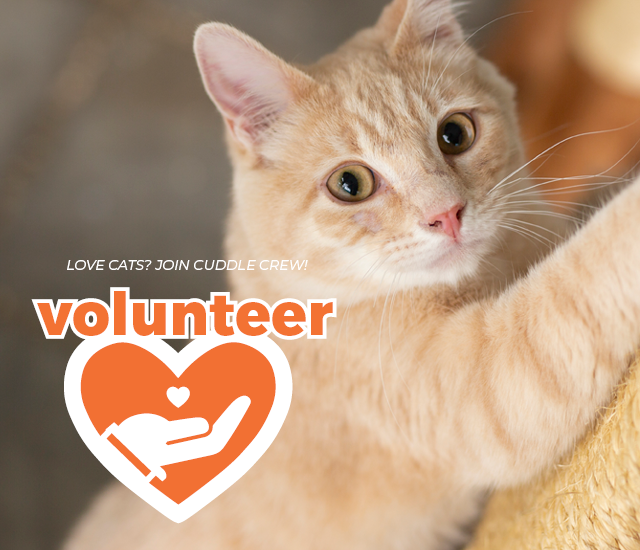 join cuddle crew
If you love to snuggle kitty cats, we have the perfect way for you to start off your new year! Join Cuddle Crew for cat heroes. Cuddle Crew visits with our cats, gives them playtime, exercise, snuggle time & helps with occasional cleaning. Many times, we have cats that need help with human socialization. Without bonding or enjoying affection, it can be hard for a homeless cat to find a home. Our Cuddle Crew helps teach them the true meaning behind the human-animal bond & helps us by giving more info on how they interact and what they enjoy. If a cat doesn't get enrichment they need or finds they're having a difficult time in the loud shelter environment, they can begin to shut down, stop eating, drinking and even potty-ing. This can cause health issues and puts them a step back in finding a home. Our Cuddle Crew is so important, if you'd like to join, please sign up today!
If you can't give time, please give a donation to the animals & start their year off right