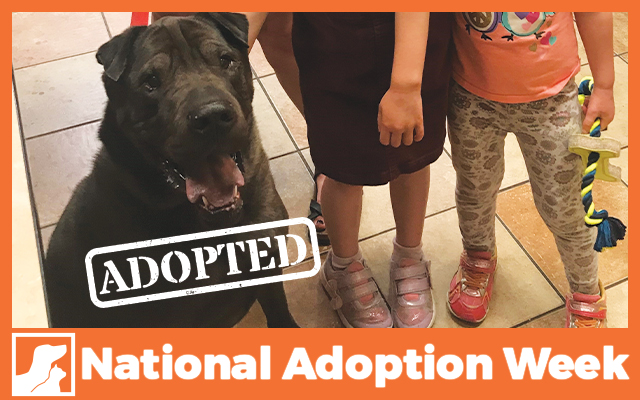 We had an amazing week of adoptions during PetSmart Charities National Adoption Week from 7/11-7/17 with a whopping 22 adoptions!  Not only did we find homes for many of our furry friends, but a very special boy found his forever home too. His name is Guinness.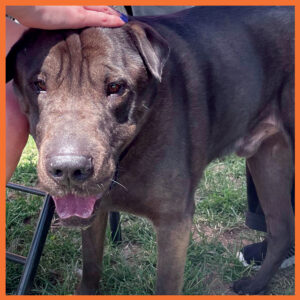 Guinness was given to SHS due to the loss of his previous owner's home. He had been bonded to his previous owner since birth. That type of separation can create confusion, fear & even distrust for a pet when they lose the bond of their lifelong human for circumstances they cannot understand.
Guinness proved to be a very resilient boy despite that fact. He began trusting our staff little by little and even began "spinning" with joy when he was served his morning breakfast. We can tell that Guinness was very, very loved. Now he gets to have even more love from his new humans, dog sibling &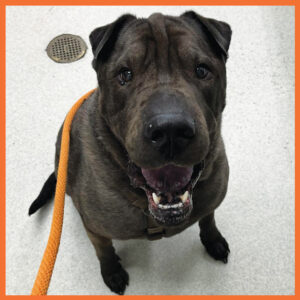 kitty sibling. They are one big happy pack! Plus, he was our first adoption of National Adoption Week! Cheers to Guinness for finding his perfect match(es)!
If you want to help create more happy endings for sweet boys like Guinness, donate today!