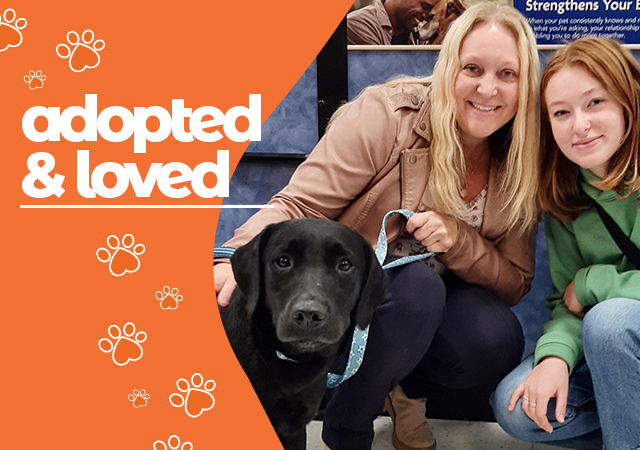 lavinia & king lear find homes after needing love, socialization and care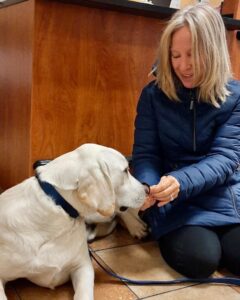 These two lab puppies were part of a 40+ dog surrender mission to shelters and rescues in the Pacific Northwest from Labrador breeders in our area. They found they had too many animals to care for and they needed help, fast. Many needed medical care, spay/neuters and to learn socialization with humans, as their kennels often only received a visit to be fed. But thanks to their owners, they were surrendered to get the care they needed.
King Lear & Lavinia were both young and had not had human socialization quite yet, nor did they know how to live in a home environment. Lavinia received care and socialization at the shelter where she learned humans are not so frightening after all. King Lear went to a foster home and learned just what it is to live the life of a dog before finding his forever home! They went on hikes, snuggled up and watched tv together and began learning basic cues. He's a smart boy! After about 2-days, his foster reported he was finally acting like a fun-loving puppy instead of a fearful dog.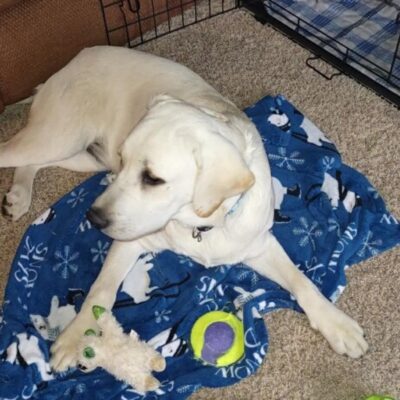 Thanks to supporters like you, our clinic team, staff, volunteers and the amazing fosters who provide shelter and care to those who
need it, these animals can live their best lives now. It took a whole team to get them ready for their forevers. Staff provided special care. Volunteers sat with them in their kennels for socialization. They were examined and treated by our medical team. And we needed to find quick fosters for some. If you want to join as a foster parent or volunteer your time, sign up today. If you can't, please donate this holiday season to give pets like these the second chances they so desperately need.