by Jenifer Pries
FurrBall's silent and live auctions are great ways to land some Christmas gifts for loved ones…and maybe even for yourself!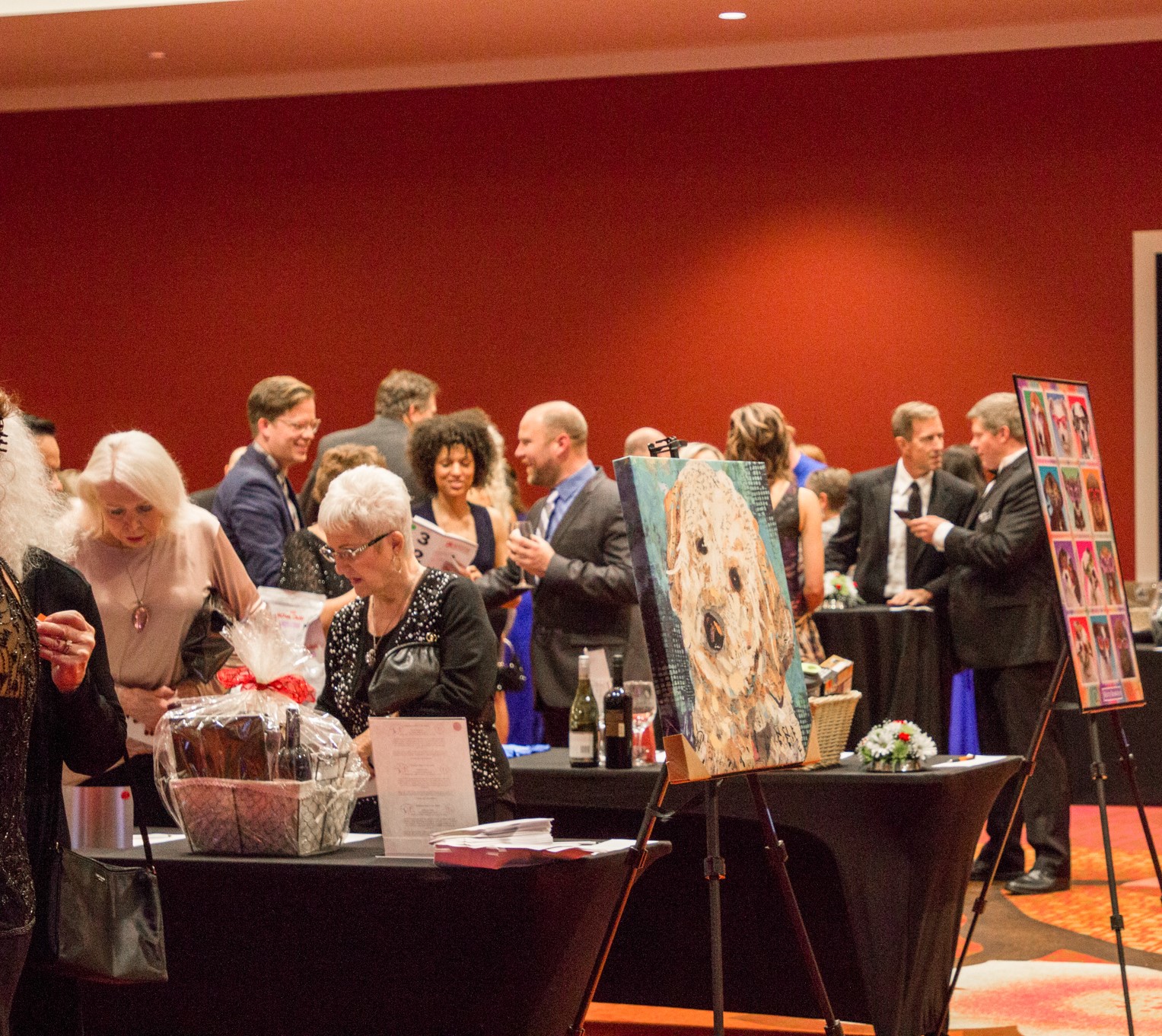 One new, exciting element in the silent auction is the use of mobile bidding. You'll be able to bid on items from anywhere in the room from your phone. You can get notifications when you've been out-bid on items and the technology even allows you to set a max-bid that will bid for you at pre-set increments if it's an item you really, really want!
Our live auction also features something the new – Professional Auctioneer Matthew Backs. Matthew will bring a lot of energy to the live auction, and he knows how to bring the fun as well! He will have you laughing and sitting on the edge of your seat at times as he nudges bidders into raising their paddles.
Christmas trees are back for the live auction and this year there are seven trees to bid on:
Sun and Sand – featuring a week-long stay at a 2000 sq ft condo on the lush, tropical island of Roatan, just off the Honduras mainland. Roatan is known for exceptional snorkeling and scuba diving in 80-degree water, over gorgeous tropical reefs. The condo has 2 master suites, 2 baths, a gourmet kitchen, a 3rd king bedroom and bath and a veranda that's just steps from the beach. Plus, a private infinity pool! Make plans now with your friends and pool your money so you can bid big for this wonderful experience!
Spirits of Christmas – build or add to your wine cellar with this tree that includes numerous bottles of wine and spirits, plus a tour of the wine caves at Terra Blanca Winery, followed by a tasting for 8 people.
Everything AND the Kitchen Sink – wonderful items and services for your home.
Design for the PPL Tree – this interior design firm is sharing some of its exclusive and best design items and objet d'art.
Family Fun for All – Celebrate family togetherness with this collection of games and activities.
Active in the Northwest – this tree features activities for you to do or watch!
Date Night – a tree filled with gift cards for restaurants so that you can enjoy special evenings!
Tickets for FurrBall can be purchased now at our website for $125 per person.