One of the best parts about watching tv this time of year is seeing Subaru's commercials featuring "underdogs"! We love the spotlight they place on pets who have big enough hearts to overcome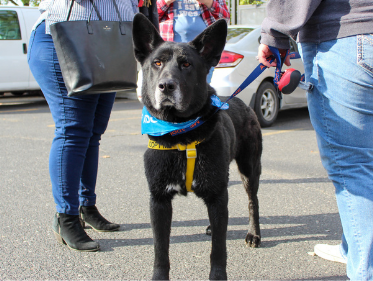 blindness, deafness, missing limbs or old age.
SHS will have our own underdogs at Parker Subaru on Sunday, October 17 from 11 AM – 2 PM, available for adoption. They are located at 314 W. Clayton Avenue in Coeur d'Alene and we hope you will drop in and see the dogs and cats we have who are in need of new homes. Plus, we will have a special adoption gift to go with each adoption that takes place!
We are also partnering with Subaru AutoNation on Make a Dog's Day, October 22. We hope you will do something special with your dog and post to your social media with the hashtag #makeadogsday.
Subaru is also donating $100 per adoption to SHS during the month of October! Yes, Subaru does love pets and we are so grateful for their support!