While your dog won't be able to "Play Ball", you can bring him with you to Bark in the Park to watch the Spokane Indians!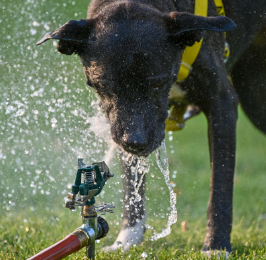 For $5 you and your furry friend can attend the game and sit in a special pet only section. Proceeds from the sale of these special tickets will benefit local animal shelters. To purchase tickets, you must use this link.
Bark in the Park games are on 8/17 and 8/31. Teach your dog how to "root, root, root" for the home team…or is that ruff, ruff, ruff for the home team? Either way you and your pup are sure to have fun!