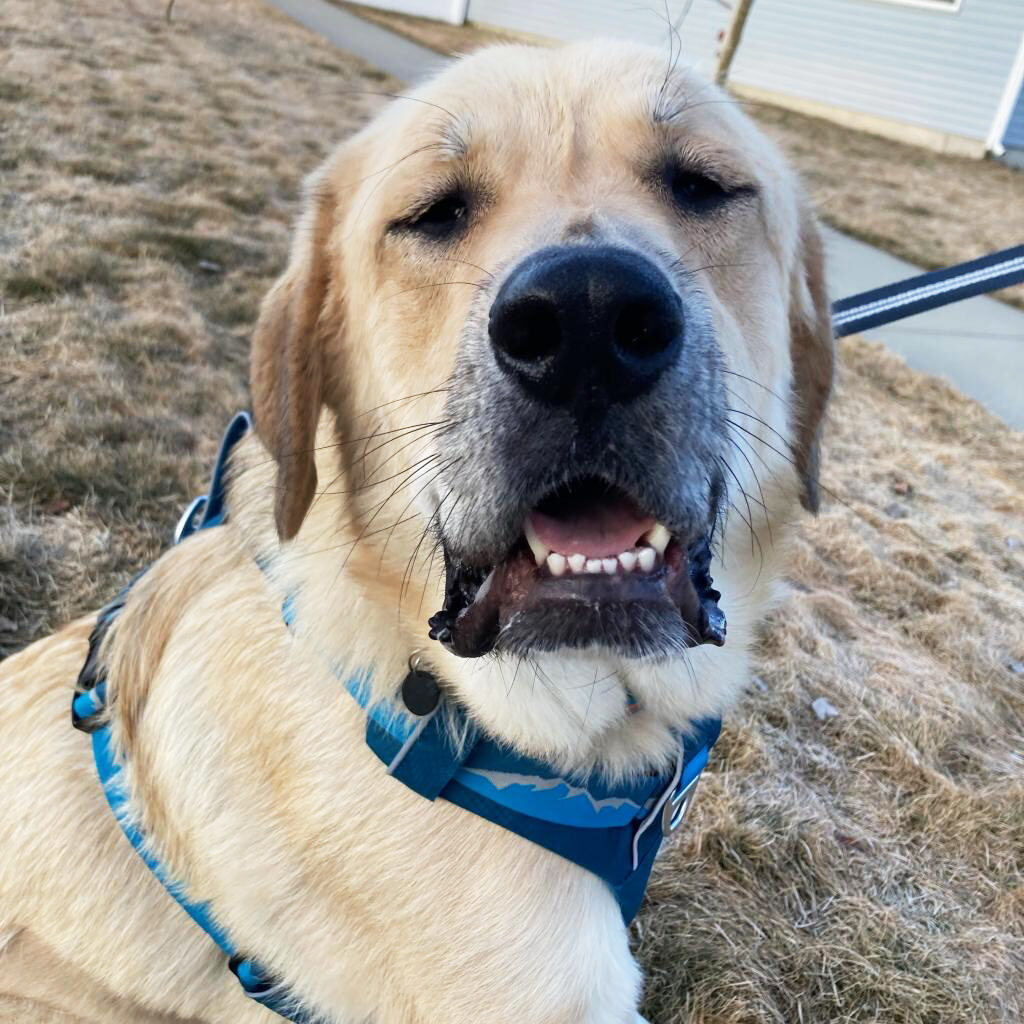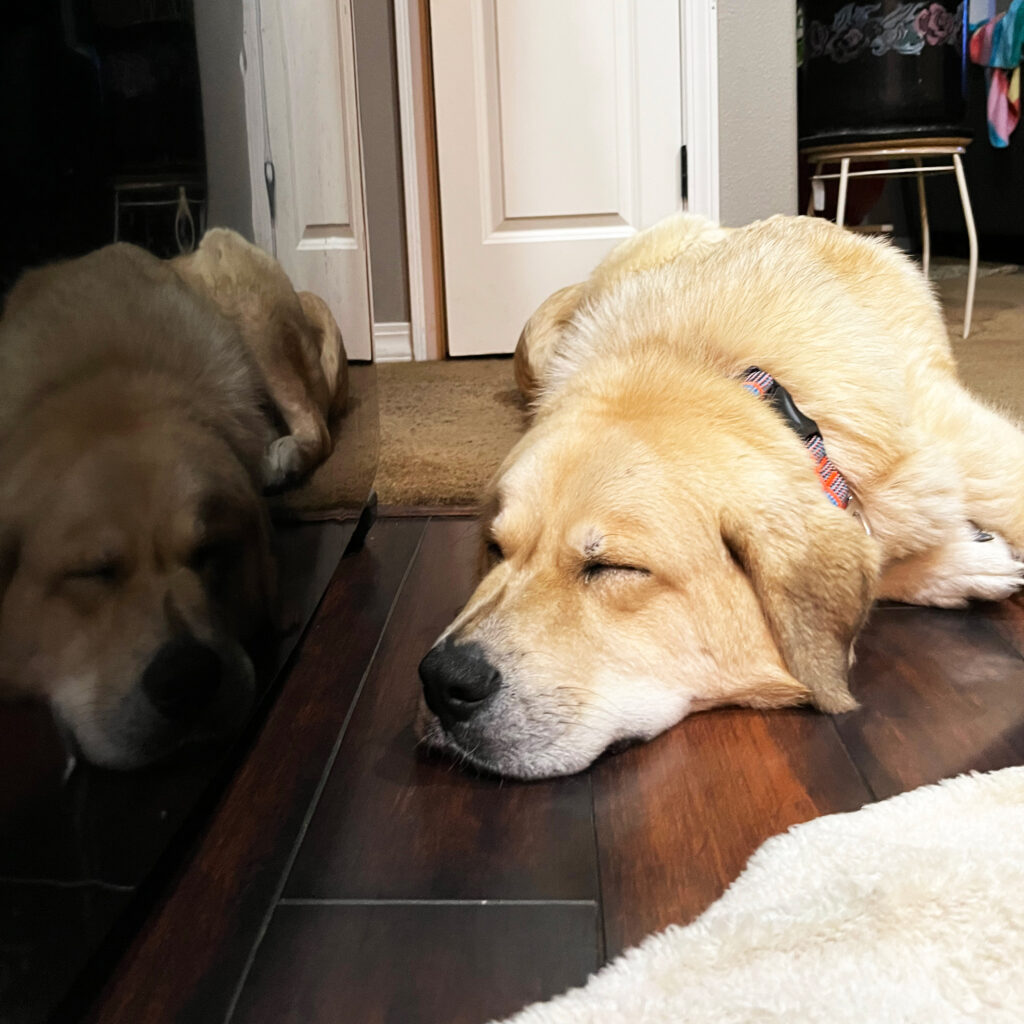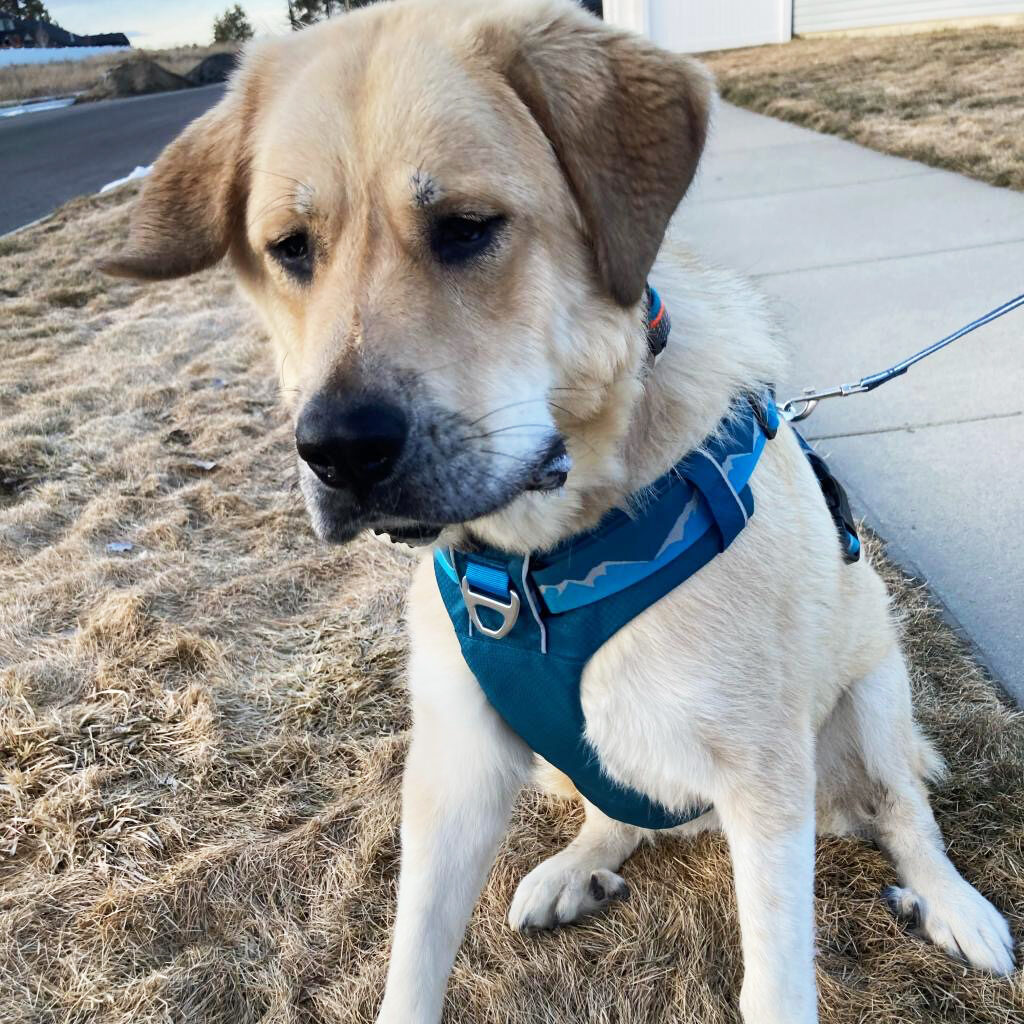 finding Tiny Dancer her forever home
This is Tiny Dancer. She is in need of a special someone to love her unconditionally for the rest of her days. Tiny has a couple of conditions that are very manageable but unfortunately limiting her time spent with us on this earth. This is why it is vital she joins a caring family to spoil her with the love and attention she so very much deserves.
With so much life left in her and curiosity for this big wide world, Tiny Dancer is looking for her forever home to live it to the fullest. She is an extremely sweet girl, who befriends every human or furry companion she crosses paths with, mostly crate trained but needs regular access to the outdoors, she is happiest outside in the fresh air, may tire easily but loves to run through the yard and enjoys walks around the block. We have the calmest, most loyal, gentle, goofy, cuddliest furrbaby that would do nothing but add joy to your family.
Tiny Dancer has an eye condition that causes dry eye and discomfort, but with daily drops to maintain moisture, her line of sight should not be affected. Her current foster family has mentioned her love of smooches is what gets her through her eye care treatments. She was also born with Renal Dysplasia, a form of kidney disease due to malformation of her kidneys. She has been doing well in her foster home, not currently on medications, but will need access to fresh water, regular potty breaks, and routine checkups with a veterinarian for continued care as things progress.
If Tiny Dancer sounds to you like the ray of sunshine she is, and would fit perfectly into your family, make a reservation to meet today. She is currently in foster care, awaiting her chance to meet someone to love for the rest of her days. If you have more questions, please don't hesitate to connect with a team member for more information.
Thanks to our community support and donations made toward the SHS Star Fund she was diagnosed and provided the medical care and attention she needed.
If you can help by donating today, your gift would greatly benefit future animals in need.