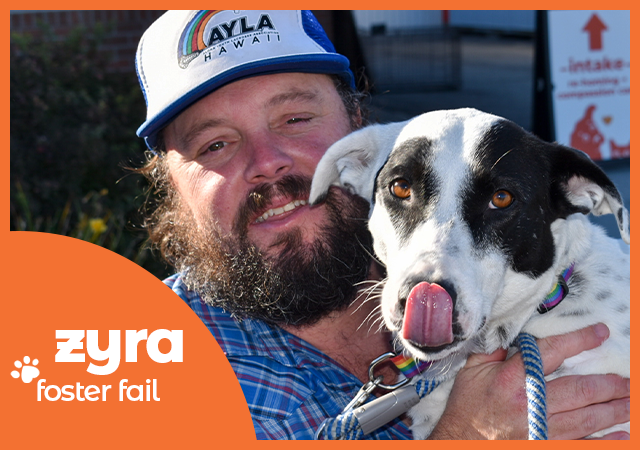 Hi. I'm Zyra, a beautiful 3-year-old dalmatian mix
I arrived at the shelter with my fur brother, Kaleb, an oh-so-handsome 5-year-old blue heeler mix! We are a fun-loving duo who won over hearts in an instant with our wiggle-butts, affection and sweet disposition. As you can see, I've found my happily ever after! But it was a long journey.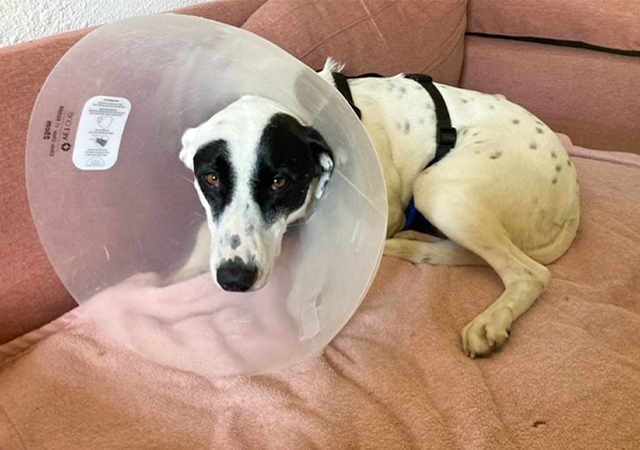 the cone of shame
The SHS Veterinarians found that I had sustained an injury and was in need of surgery for a ruptured cranial cruciate ligament. Ouch! I also needed a place to stay until all healed and ready to find my forever home. I was sad to say goodbye to Kaleb, he had been my fur brother for my whole life! But I met a new best friend for life.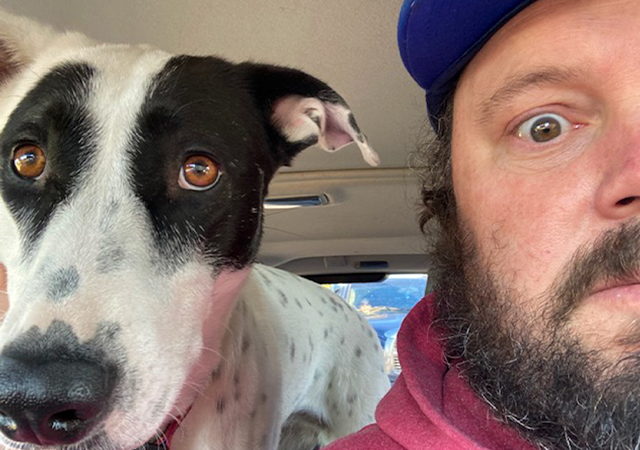 my best friend
My new best friend and foster dad made sure I was all taken care of when I needed it most. I was able to rest easy at his place until it was time for surgery, because I was limping. He even let me stay as long as I needed to after! Until I found my forever home, that is. But that's not quite how it happened…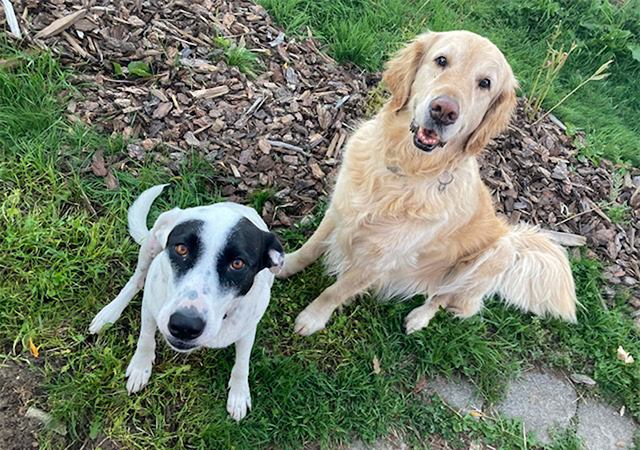 I became a foster fail
My new dad decided he just couldn't live without me.  I made a best dog bud, too! So, I'm what some call a "foster fail" but am a new member of their pack. It sure seems like a win to me! Here's what my dad has to say about it:
She has wiggle-butted her way into my life. As she heals, she'll spend the rest of her days enjoying backyard stick chews, tennis ball fetching (when ready) and hopefully vacations to the coast where she can feel and probably taste the cool surf of the Pacific Ocean. Zyra is a success story if I ever saw one!
Thank you to everyone who helped me heal, including my foster dad, the SHS Clinic team and to everyone who has donated to the STAR Fund. If you can, please donate to help pets like me get the care we need when we find ourselves ill or injured.
If you're looking for a furry forever friend, ask about my previous brother Kaleb!